Allegro MicroSystems, a leading supplier of high-performance power and sensor semiconductor ICs, today announced the completion of its new R&D center in Prague, Czech Republic, with a modern working environment, first-class facilities and beautiful city views. Leisure facilities include a full walking and running route and a full-service café.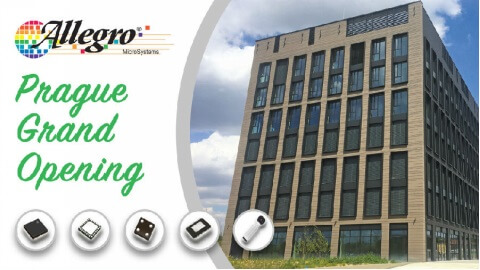 Allegro decided to open a new R&D center in Prague, mainly considering the excellent resources in the field of IC design, system knowledge and software engineers. The Prague region has both experienced engineers and a large number of graduates from local universities. To date, the R&D center has more than 20 engineers who will focus on the development of automotive and industrial application ICs and accelerate Allegro's market expansion in these fields. According to Allegro, the R&D team will prioritize the development of sensor ICs for electric vehicles, green energy and high efficiency industrial motor applications.
"We are very pleased to be able to officially open a new R&D center in Prague. We are also proud to have an excellent team of engineers, which will further strengthen Allegro's leading position in the automotive and industrial markets. The center plans to hire again in the next few years 20 to 30 engineers. The Prague team is an important addition to Allegro's global product development team, and I am confident that the team will have a very positive impact on Allegro's product development speed and customer support levels for many years to come." said Michael Doogue, vice president of business development and advanced sensor technology at Allegro.