Maxim announces the MAX17260 and MAX17261 ModelGaugeTM m5 EZ fuel gauges, which help designers maximize runtime and improve the user experience. At the same time, benefits from the features that do not require battery characterization, this solution is ideal for most Li-Ion battery powered applications.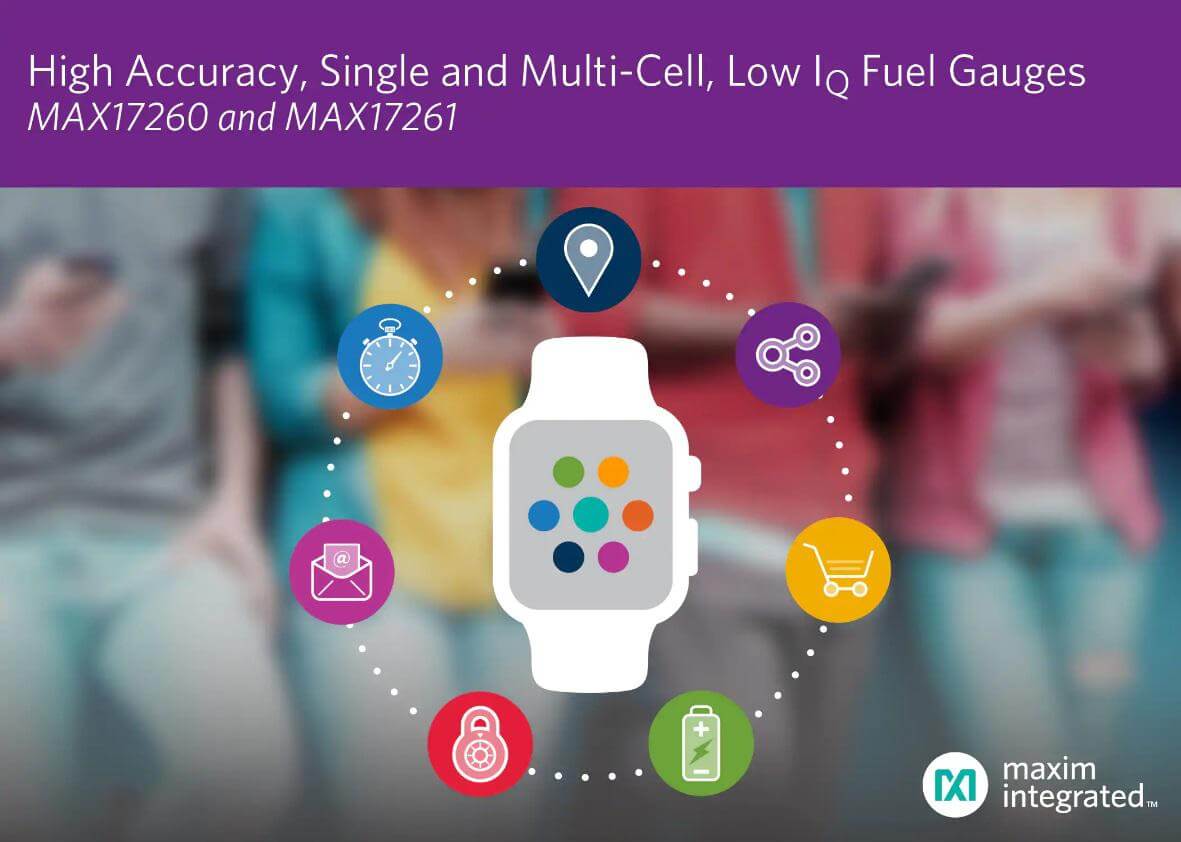 With the advancement of modern technology, consumers are increasingly dependent on their wireless and battery-powered devices. The functions of the device are more and more complex, and the power density is getting higher and higher. The problem faced by the designer is to enhance the user experience without shortening the running time of the battery. This presents a huge market demand for high-precision fuel gauges because the uncertainty caused by low-precision measurements needs to be compensated for by higher battery capacity and larger physical dimensions. Minimizing battery size is a key factor in these tiny size solutions when designers are looking for a wider range of applications, including handheld gaming systems, remote controls, smart home devices, USB Type-CTM portable devices, and more.
The MAX17260 and MAX17261 use the ModelGauge m5 EZ algorithm to provide more accurate power metering than competing solutions. Maximize equipment uptime and keep battery size small by preventing premature or sudden shutdown of the equipment. The fuel gauge is available in an ultra-small 1.5mm x 1.5mm package with a very low quiescent current of 5.1μA to minimize battery drain during standby. Quickly complete designs without battery feature analysis or calibration.
The open price of MAX17260 base on 1000pcs is $0.93/pcs, and the MAX17261 is priced at $1.22. Maxim Integrated also offers the MAX17260EVKIT and MAX17261EVKIT evaluation boards for $60. For more information, please visit Maxim's official website: www.maximintegrated.com