Maxim announced the introduction of low-EMI Himalaya buck converters and power modules to accelerate time-to-market and significantly reduce design cycles. These solutions comply with CISPR 22 and EN 55022 standards and are ideal for general purpose products such as industrial, building automation, factory automation, communications and consumer electronics.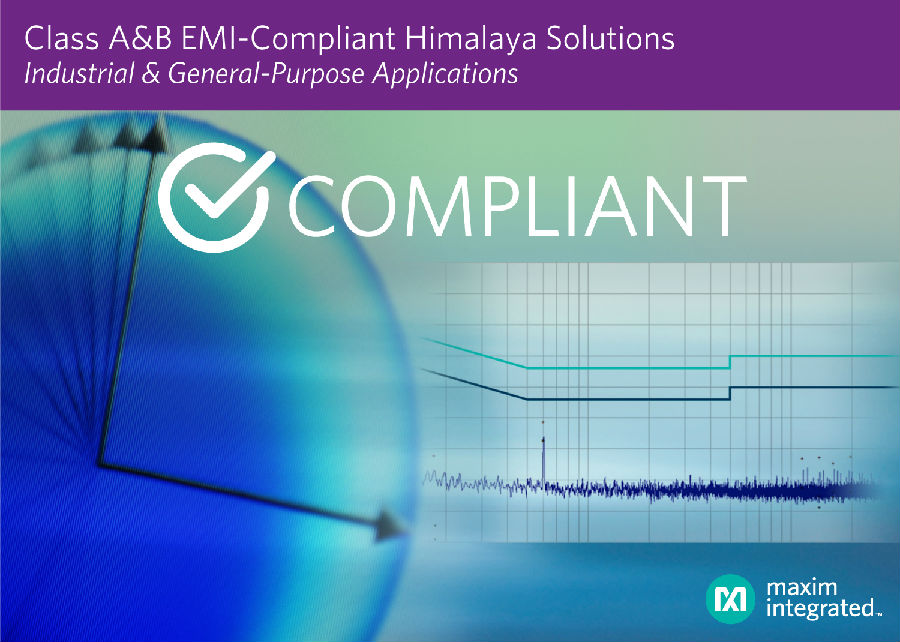 EMI is a mandatory and critical design indicator for end-equipment manufacturers. After the design is completed, customers often fail to pass the EMI compliance test because of factors such as power supply IC, layout, filtering, and component selection. If the EMI test fails later, the customer must adjust or even redesign. This will not only prolong the design cycle, disrupt the product launch (GTM) program, and will have a major impact on costs.
Maxim's low-EMI step-down switching converters and power modules are highly regarded for EMI compatibility at the beginning of the design process, providing customers with a one-time, quick, and quick way to market. These products come from the patent portfolio of Himalayan technology, which can effectively avoid cost overruns and help users achieve both product launch plans and revenue targets. These products meet the CISPR 22 and EN 55022 standards for Class A and B conduction and EMC emission requirements, as well as JESD22-B103/B104/B111 standards for drop, shock and vibration requirements.
Maxim Low-EMI Himalayan Solutions:
Step-Down Switching Converters: MAX15062, MAX17501, MAX17502, MAX17503, MAX17504, MAX17505, MAX15462, MAX17542, MAX17543, MAX17544, MAX17545
Power Modules: MAXM15462, MAXM17532, MAXM17574, MAXM17575, MAXM17761
Learn more about ICs and modules and price information for the corresponding evaluation board through Maxim's website: www.maximintegrated.com