Global MLCC output will remain stable until the second half of 2019
According to the Paumanok market, 2017, including Kemet, Vishay, HolyStone, Darfon Electronics, Prosperity Dielectrics Co., Ltd. (PDC), FH Advanced Technoloy, Eyang, CCTC and other more than 10 manufacturers, the total market share is about 20%. The market share of the top six manufacturers is as high as 80%.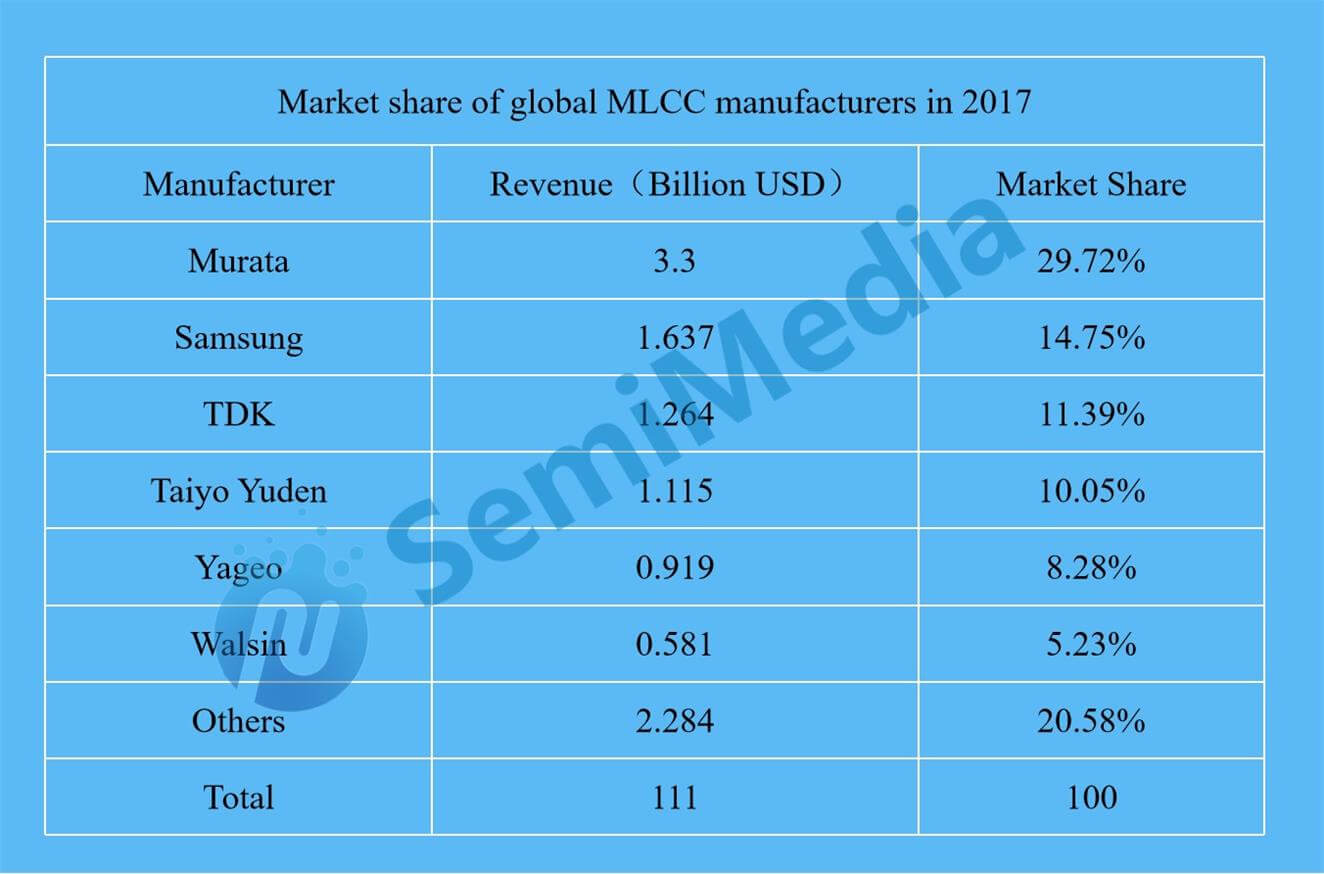 According to reports, due to the shortage of MLCC in the past two years, the second-tier manufacturers of passive components have expanded capacity, but in the second half of this year, among the second-tier producers, there will be no new capacity except Darfon Electronics.
FH Advanced Technology, the largest passive component manufacturer in mainland China, revealed that it will complete its monthly 5.6 billion MLCC expansion plan in the fourth quarter of next year. The company did not disclose its capacity target at the end of this year. However, according to industry insiders, the target of FH Advanced is only about 15 billion. According to this value, the global market share is less than 3%.
HolyStone's MLCC capacity is maintained at 8 to 1 billion units per month, most of the new production capacity of HolyStone has been released in the second quarter, the third quarter can only increase production capacity slightly through equipment adjustment. According to HolyStone, the next new capacity may have to wait until 2019.
In terms of first-tier manufacturers, according to the report, Murata and Taiyo have increased production by 10% this year, and Samsung increased production by about 20%. However, these three giants are mainly focused on automotive electronics and up to one-third of Samsung's capacity will be used by itself. Due to the large size of the MLCC for the vehicle, the high precision requirements, and the proportion of raw materials consumed and occupied capacity are also high. In the production of MLCC for vehicles, there may even be a contradiction in which the production capacity is increased and the output is reduced.
According to the current situation, the global MLCC production capacity will remain stable for a period of time, and new capacity will be released in the second half of 2019.
The article is originally written by @SemiMediaEdit posted on SemiMedia. All rights reserved.