Recently, IC Insights released the top 15 semiconductor manufacturers' forecast rankings in 2019. According to the ranking, the total sales of the top 15 semiconductor companies in 2019 are expected to fall 15% from 2018, which is 2% lower than the previous estimate of 13%.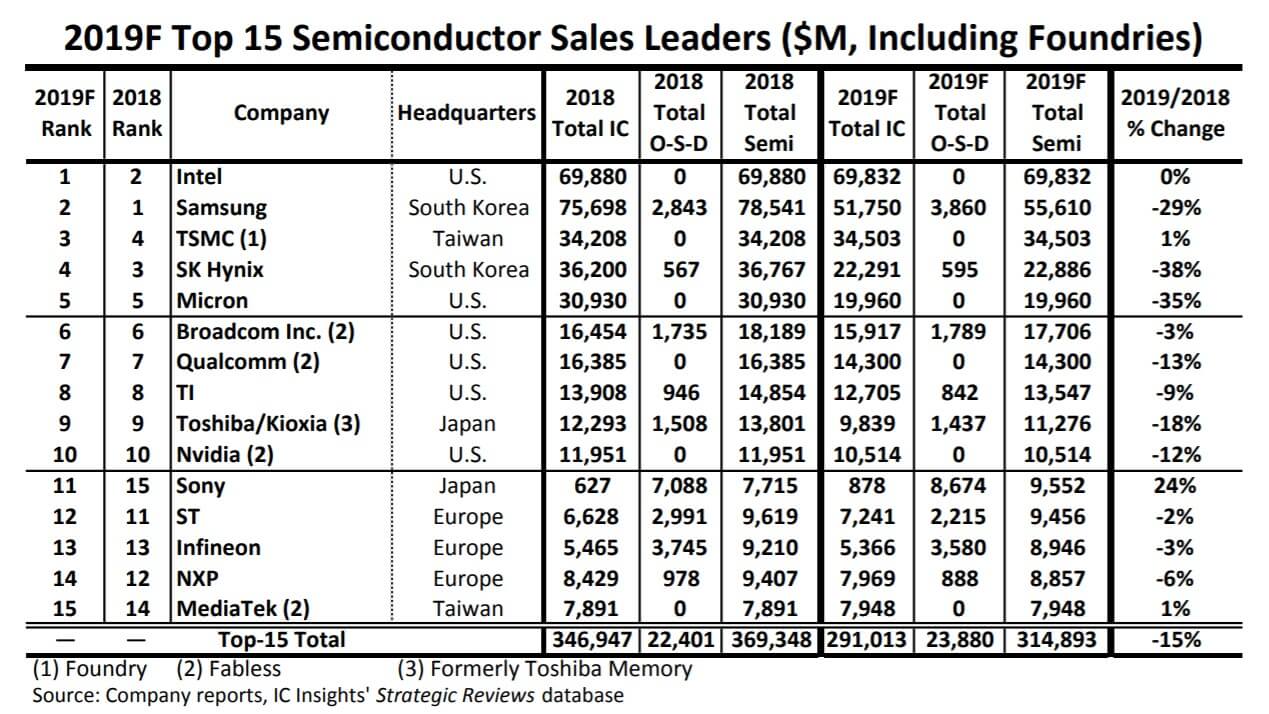 In the report, Samsung, SK Hynix and Micron all fell by more than 29%. Among them, SK Hynix sales fell 38% this year, the largest drop among the 15 semiconductor companies.
IC Insights expects all of the top 15 companies to achieve sales of at least $7 billion this year. As shown in the chart below, only Sony, TSMC and MediaTek among the 15 companies saw year-on-year growth in 2019. In contrast, sales of Samsung, SK Hynix, Micron, Kioxia, NVIDIA, and Qualcomm will see a decline of more than 10%.
According to the rankings, Sony is the fastest-growing company in 2019. Due to the strong sales of image sensors, Sony is expected to rise from the 15th place last year to the 11th place. According to earlier forecasts, Sony's image sensor business is expected to reach 890 billion yen this year, which may make it the number one semiconductor company in Japan.