According to a recent report from IC Insights, microprocessor (MPU) sales will fall 4% to around $77.3 billion in 2019 due to weak smartphone demand, excess server inventory and trade wars.
IC Insights also expects MPU revenue to rebound slightly in 2020, up 2.7% to $79.3 billion, and will reach a record high of $82.3 billion in 2021.
In this report, IC Insights further estimates that between 2018 and 2023, MPU's total global revenue will grow at a compound annual growth rate (CAGR) of 2.7% until reaching $91.7 billion in 2023. However, during the forecast period, the compound annual growth rate of MPU total shipments is expected to be only 1.0%, and will reach 2.4 billion units by 2023.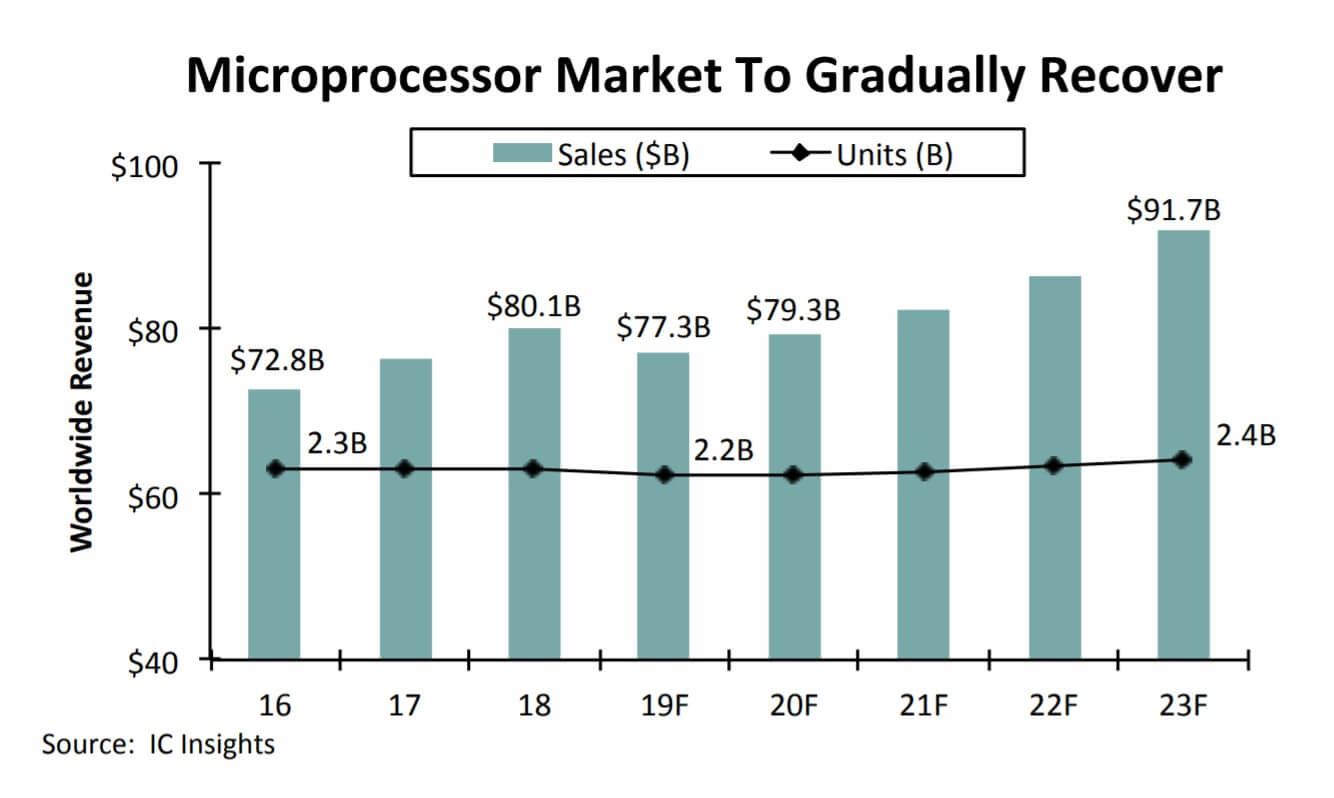 In addition, 29% of MPU's total revenue in 2019 will come from mobile application processors ($22.2 billion) and 3% from tablet mobile MPUs ($2.5 billion). At the same time, nearly 52% of MPU's total revenue in 2019 will be attributed to central microprocessors ($39.8 billion) used in laptops and desktops, Internet/cloud computing systems, servers, mainframes and supercomputers.
At the same time, IC Insights pointed out that 17% of total MPU sales in 2019 will come from embedded processors ($12.9 billion). The embedded MPU will continue to be a major highlight of the market, and sales in this market are expected to increase by 10% from 2018. IC Insights pointed out that the growing expansion of the Internet of Things, automation and artificial intelligence, as well as the growing popularity of sensors in automotive, industrial equipment, consumer products and other end applications, has become a driver of embedded processor sales.