July 19, 2023 /SemiMedia/ -- According to the latest report of YOLE Group, the competition in the MCU market was fierce in 2022. NXP, Renesas and Infineon occupied the top three, while STMicroelectronics and Microchip performed well.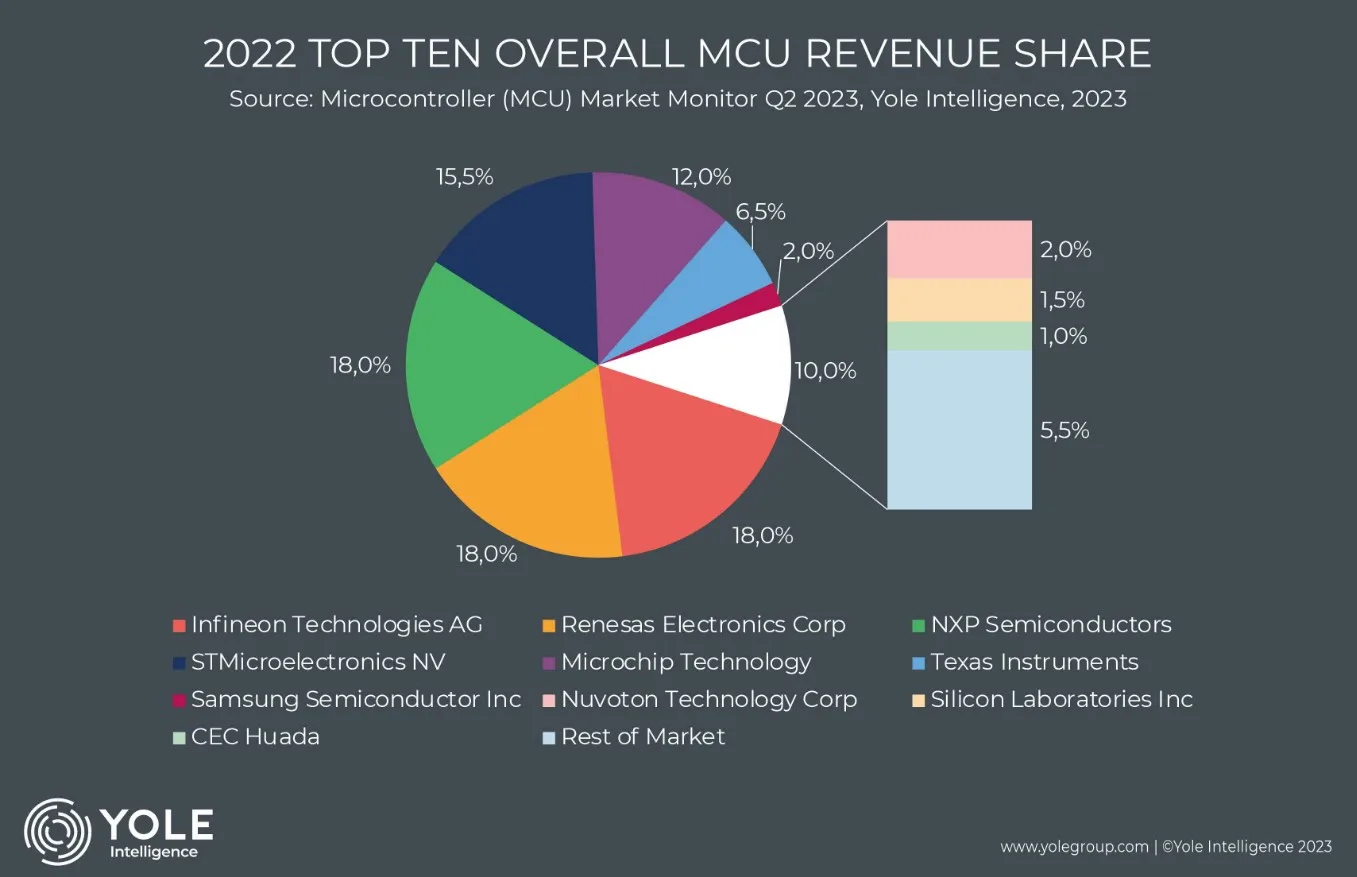 Despite declining and stagnant shipments in 2022, the MCU portfolio boosted average selling prices (ASP) and drove revenue growth. According to YOLE Group, many economies around the world are still going through the post-pandemic recovery and adjustment process. The presence of global conflicts and trade tensions has further fueled market uncertainty and inflation, leading to fears of a potential recession. In this uncertain environment, the semiconductor market has been particularly affected. MCU shipments are expected to drop nearly 10% in 2023 compared to 2022.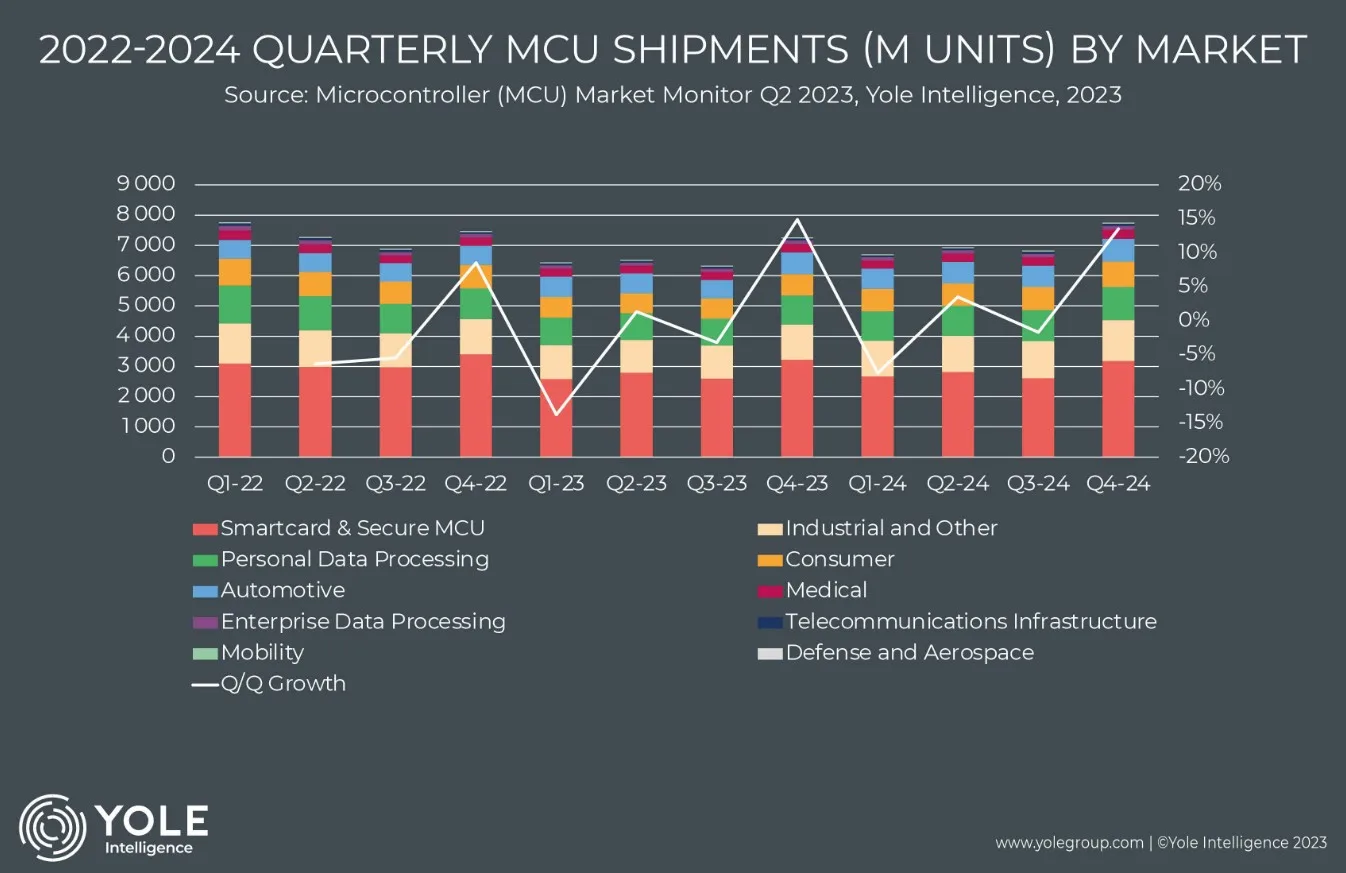 Despite the challenges facing the MCU market, it is managing to overcome supply chain issues brought on by the pandemic and gradually returning to normal seasonal cycle levels.
It is worth noting that there has been a major shift in the MCU product mix towards more advanced and pricier products. Revenue is expected to rise 2% on the back of a 12% year-over-year surge in average selling prices (ASPs).
While MCU ASP is expected to peak at $0.92 in 2023, it is expected to decline slightly over the forecast period and not return to pre-pandemic levels in the foreseeable future.