STMicroelectronics recently revealed that its Near Field Communication (NFC) technology is supporting TCL Communication's new contactless capabilities for Alcatel 3V smartphones for the European market. Through Alcatel's 3V NFC function, which enhances the user experience and convenience. TCL Communication chose ST's NFC controller chip as its unique technology to improve RF performance without depleting battery life.
ST's technology ensures fast and reliable contactless payments, electronic ticket transactions, and strong connectivity for point-to-point data transmission with the chip ST21NFCD. Excellent RF performance also helps TCL Communication simplify authentication to mandatory strict EMVCo, GSMA and NFC Forum mobile phone standards.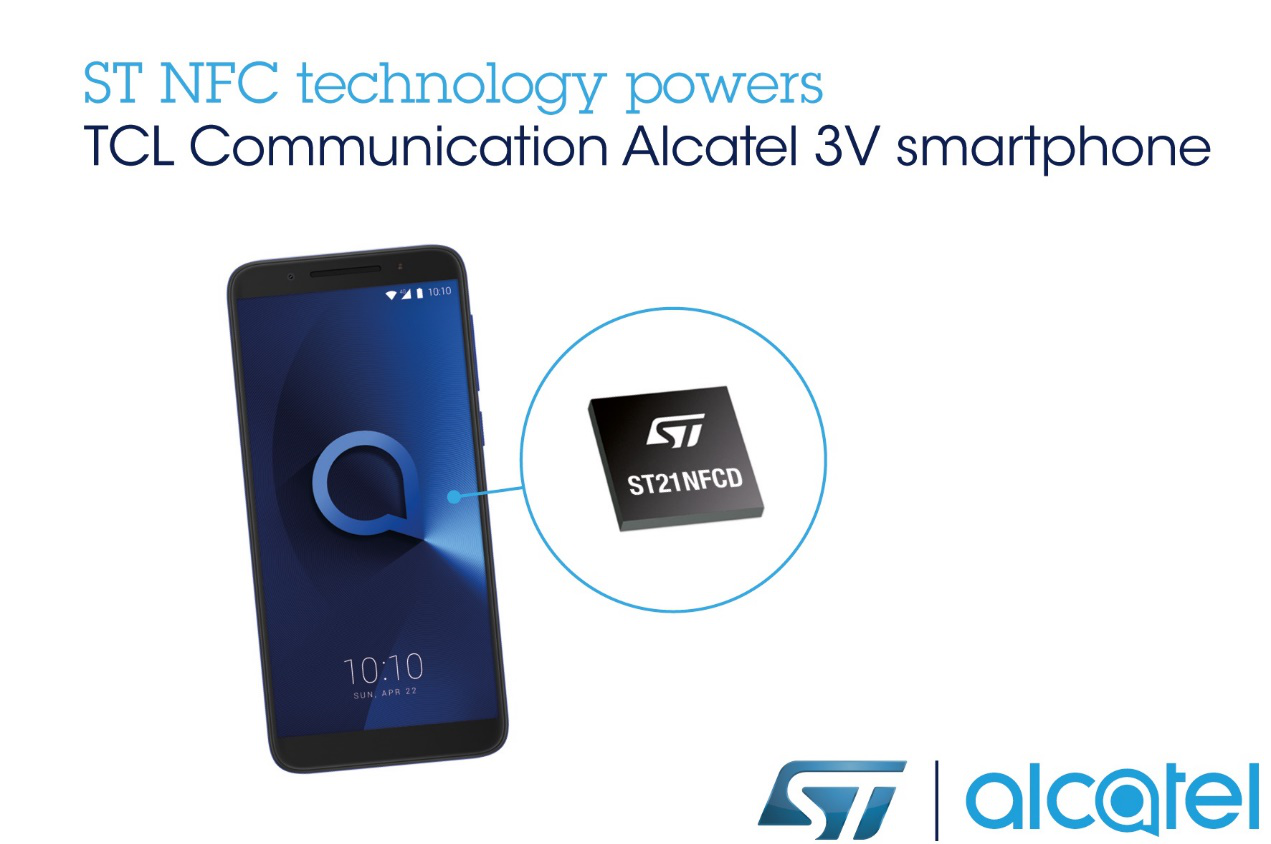 "We are pleased to work with ST to provide reliable and secure contactless connectivity for Alcatel 3V, provide reliable and secure contact connections for customers around the world, and provide a richer experience for many contactless terminals in daily life. And excellent interoperability," said Stefan Streit, general manager of global marketing at TCL Communications.
"The high RF performance of ST's NFC solution maximizes freedom and flexibility to optimize new product designs," said Laurent Degauque, director of marketing at STMicroelectronics' Secure Microcontroller Division.