According to the latest report released by the research organization Susquehanna Financial Group, the chip lead time in November is 4 days longer than October, reaching 22.3 weeks, which is the longest lead time since Susquehanna Financial Group began tracking chip delivery data in 2017.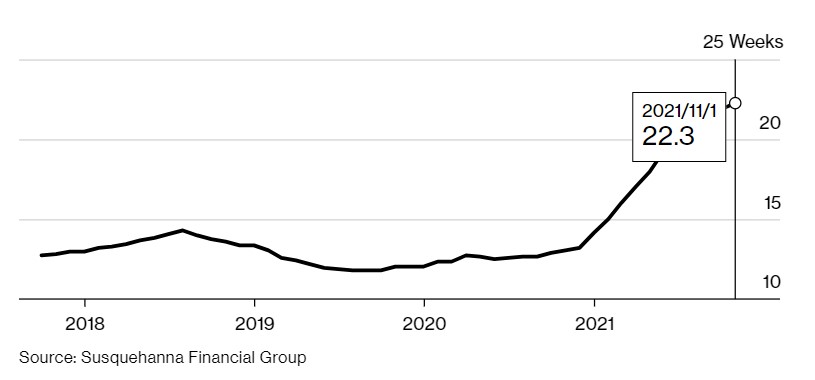 According to a report by Susquehanna Financial Group last month, the chip lead time in October was only one day longer than that in September, making the market have greater hopes for the alleviation of the core shortage. However, the results in November showed that the shortage has not yet eased.
"While the expansion is less than most months of late, we had hoped for a clear reversal," Susquehanna analyst Chris Rolland said in a research note. "Power-management chips and micro controllers in particular saw large increases, but no category of chips tracked escaped an increase. Supply pressure will remain well into 2022 for many products."