According to the latest report released by SEMI, the global revenue of North American semiconductor equipment manufacturers in September 2021 (three-month moving average basis) was $3.72 billion. The figure is 1.7% higher than the $3.66 billion in August 2021 and 35.5% higher than the $2.74 billion in September 2020.
"Monthly billings of North America-based semiconductor equipment manufacturers edged up in September to near the record high set in July," said Ajit Manocha, president and CEO of SEMI "The ongoing growth in key end-market segments and silicon content continues to drive gains for the semiconductor manufacturing ecosystem including equipment."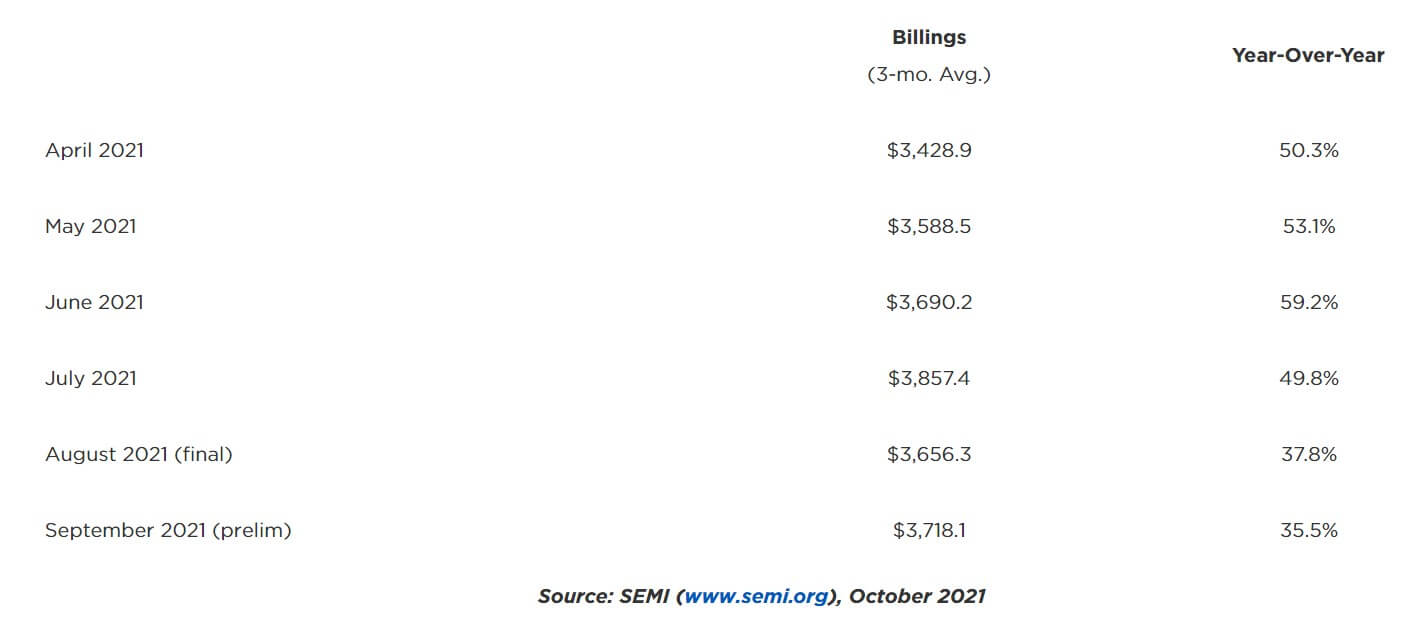 More information about the report, please visit https://www.semi.org/en/news-media-press/semi-press-releases/north-american-semiconductor-industry-posts-september-2021-billings.