According to the latest research report of Yole Développement, a semiconductor market research organization, with the demand for green energy power generation, electric vehicles, charging piles and energy storage, the global power semiconductor device market is expected to grow from US$17.5 billion in 2020 to US$26.2 billion in 2026, with an average annual compound growth rate of 6.9%.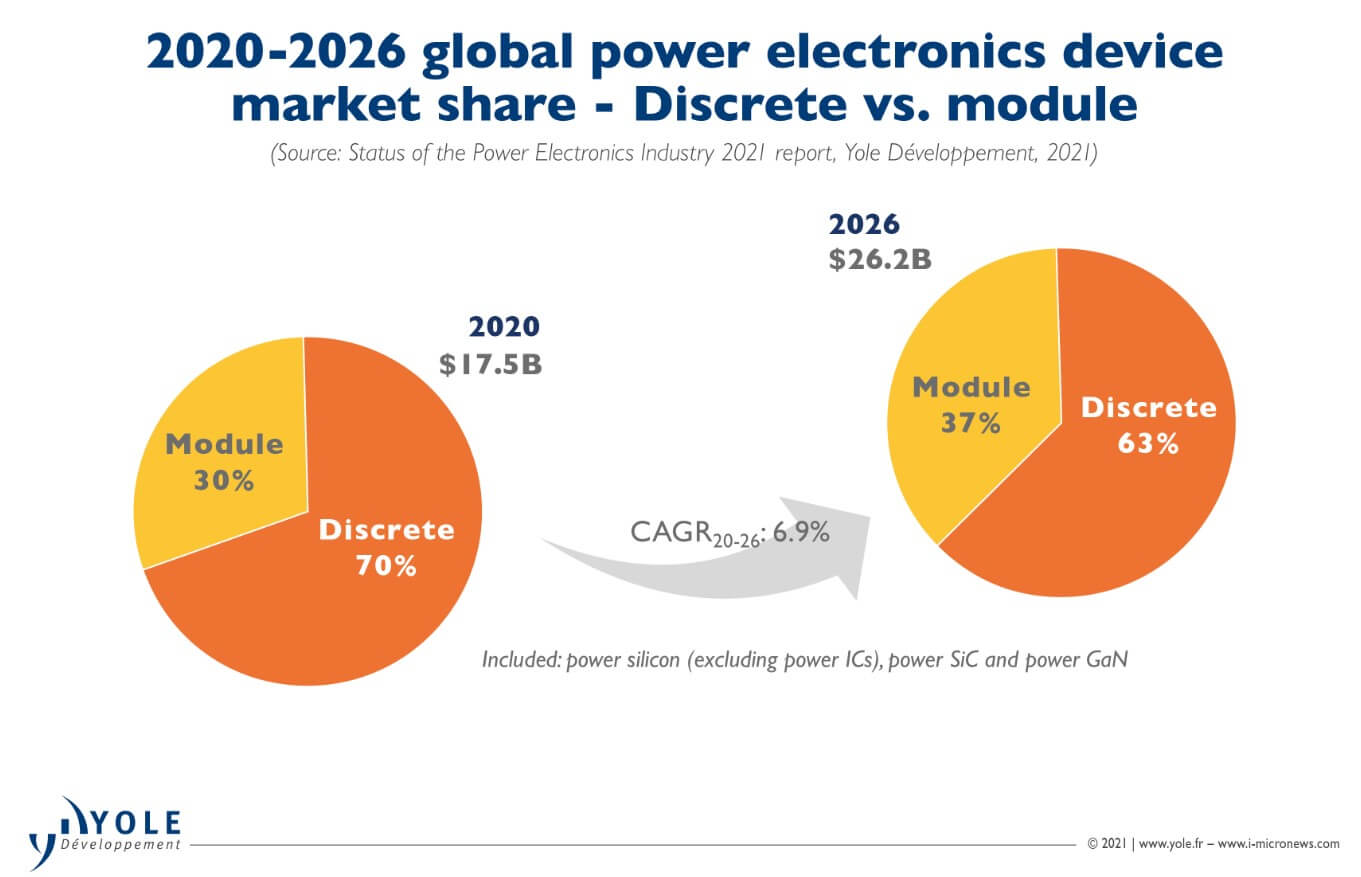 In power semiconductors, MOSFET, IGBT and SiC are three crucial technologies. Among them, driven by electric vehicles and industrial applications, IGBT modules have shown strong growth, with a compound annual growth rate of 7.8% expected over the same period. In addition, other applications such as PV, wind energy and BESS are also showing growth momentum.
Yole pointed out the significant infatuation of the market for SiC technologies. There is substantial penetration of SiC MOSFET discretes and modules into EV applications, states Yole in the report. This evolution will clearly contribute largely to the US$2.6 billion SiC MOSFET market expected by 2026. EV and its high-quality standards are also pushing for an enormous increase in the power module packaging market.
Yole also pointed out that the current power device market is still dominated by discrete devices, but the share of power modules will increase significantly in the next few years. By 2026, electric vehicles, industrial motors and household appliances will drive the power module market to nearly 10 billion U.S. dollars.