In the latest report released by Topology Research Institute, it lists the top ten global IC design companies in the first quarter of 2020 in terms of revenue.
Benefiting from the 5G product strategy, Qualcomm's revenue has broken away from the six consecutive quarters of recession and returned to the first position in the ranking.
Affected by market competition and trade wars, Broadcom's semiconductor division's revenue showed negative growth for five consecutive quarters, surpassed by Qualcomm, and ranked second.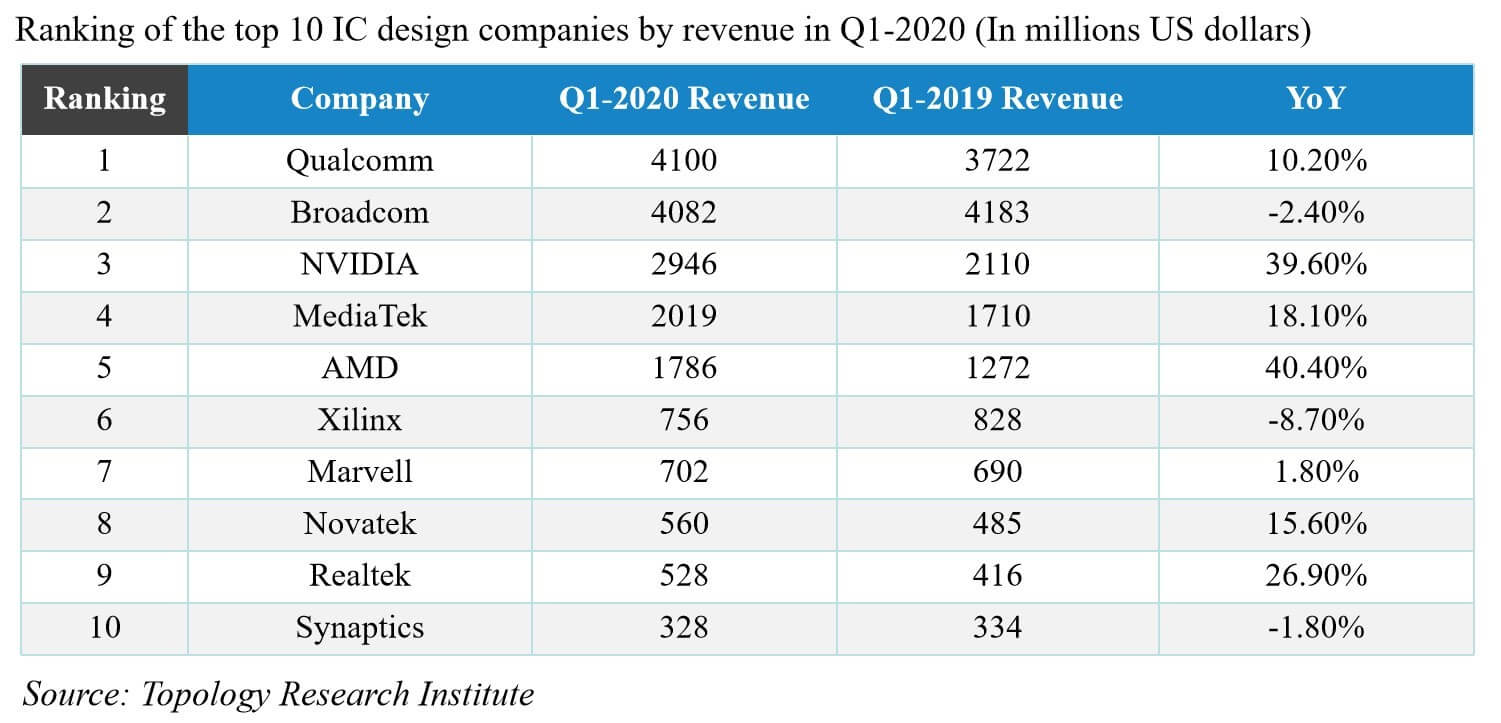 Topology Research Institute analysts said that Qualcomm successfully entered the supply chain of many Chinese mobile phone manufacturers' high-end smart phones in the first quarter, and the high demand for 5G RF front-end products has made Qualcomm's revenue return to growth. The reason for the decline in sales performance of Broadcom is not only the impact of the trade war, but also the recent decline in mobile phone sales of its major customer Apple.
The performance of NVIDIA and AMD remained stable, with annual revenue growth rates of 39.6% and 40.4% in the first quarter. Marvell benefited from the demand for network and 5G infrastructure, and was less affected by the trade war. However, Xilinx suffered a 8.7% year-on-year decline in revenue due to the impact of the trade war. This is also the first time Xilinx has experienced two consecutive quarterly declines since 2016.
For the forecast of the second quarter, analysts said that under the influence of the trade war and the epidemic, Broadcom and Xilinx's short-term annual decline has been inevitable; and the demand for network and laptop computers driven by the epidemic is expected to continue, and the related IC design companies are expected to perform well in the second quarter.