Topology Research Institute released the latest global semiconductor packaging and testing report. According to the report, the semiconductor packaging and testing industry was hit by the COVID-19 epidemic in the first quarter of 2020. As the supply chain gradually resumed in the second quarter, it pushed up the growth of global packaging and testing output.
The report predicts that by the second quarter of 2020, the total revenue of the world's top ten packaging and testing suppliers will be $6.325 billion, an annual growth rate of 26.6%.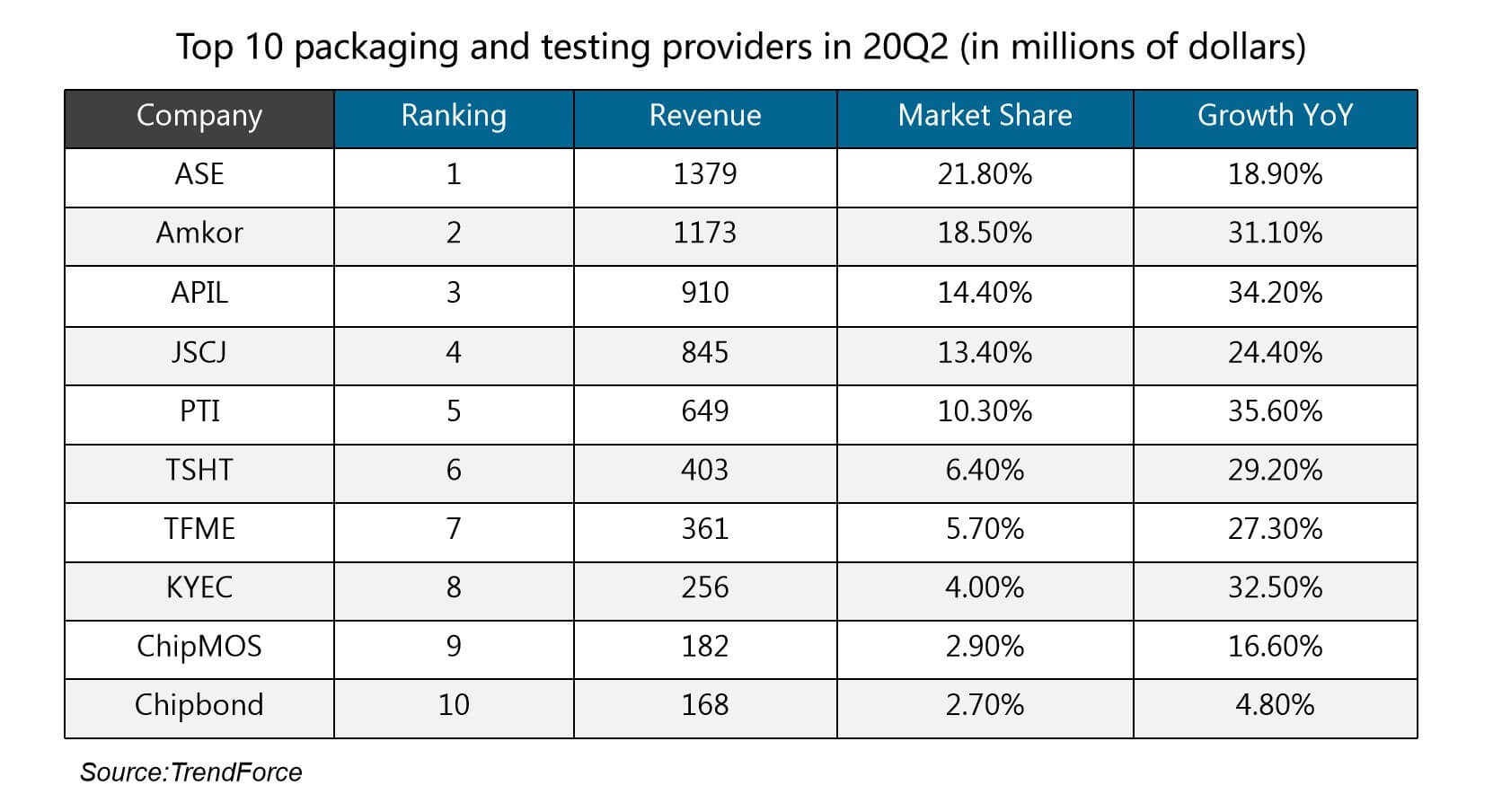 Topology Research Institute analysts said that although customer demand is rising, the COVID-19 epidemic is still not under control in the United States, South America, India, and Southeast Asia, which may suppress customer demand in the second half of the year.
The report also pointed out that the relationship between China and the United States and the COVID-19 epidemic will be the key to global packaging and testing revenue trends in the second half of 2020.