According to the forecast in 2019, after two years of decline, the memory chip market should usher in a rebound in 2020. However, the COVID-19 pandemic has brought great uncertainty to the entire market. According to the supply chain, the memory chips spot market has been sluggish recently, and the prices of DRAM and NAND chips have both dropped significantly.
According to supply chain insiders, the current decline in spot prices of memory chips is mainly the result of producers' promotion of price cuts in order to consume inventory. Secondly, due to the impact of the pandemic, stock vendors are worried that the decline in global smartphone sales will cause the price of memory chips to drop sharply, so they sell their inventory at low prices to avoid possible greater losses.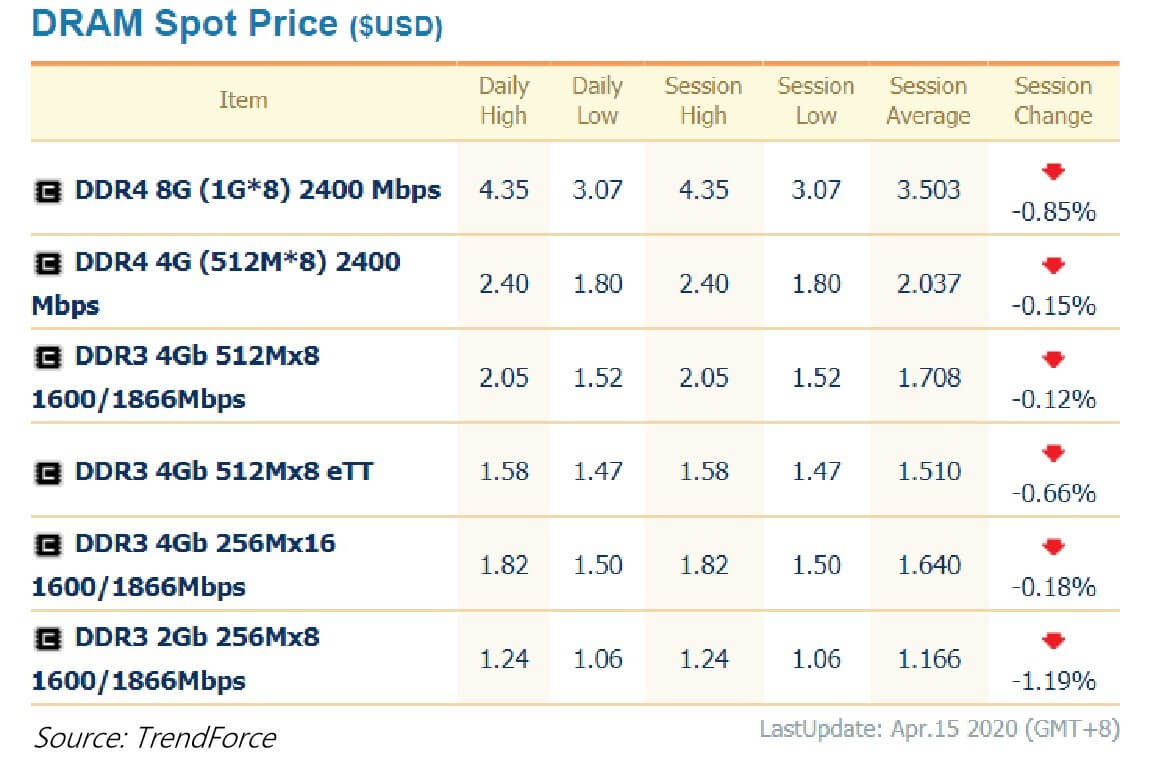 In this regard, TrendForce pointed out that the current decline in memory chip prices is mainly in the spot market, rather than the overall market, and the contract prices given by manufacturers are still rising. Since the spot market has less than 10% of the overall market share, the drop in spot prices does not represent the overall market.
TrendForce also pointed out that the average contract prices of DRAM and NAND in the first and second quarters of 2020 will continue to rise. However, due to the rapid spread of the COVID-19 pandemic in the Middle East, Europe and the United States, the global economic systemic risk has increased, and the memory chip market may enter a recession cycle again. Therefore, as demand shrinks, DRAM and NAND contract prices may change from rising to falling, that is, falling prices are more likely to become a trend.
In addition, according to Korean media reports, investment agency Eugene predicted that due to the impact of the epidemic, DRAM prices will fall in the second half of this year.
Overall, the memory chip market in 2020 may not usher in the expected rebound, and may enter a downturn again in the second half of the year.