On August 20th, IC Insights listed the top 15 semiconductor suppliers in global sales in the first half of this year. According to this ranking, Sony is the only company that achieved year-on-year growth in the first half of the year.
With the downturn in the DRAM and NAND flash markets, the memory chip market has changed radically in the past year. In the first half of last year, Samsung's total semiconductor sales were 22% higher than Intel's. However, in the first half of this year, Intel was 20% higher than Samsung. It is expected that Intel will surpass Samsung to take the number one position this year.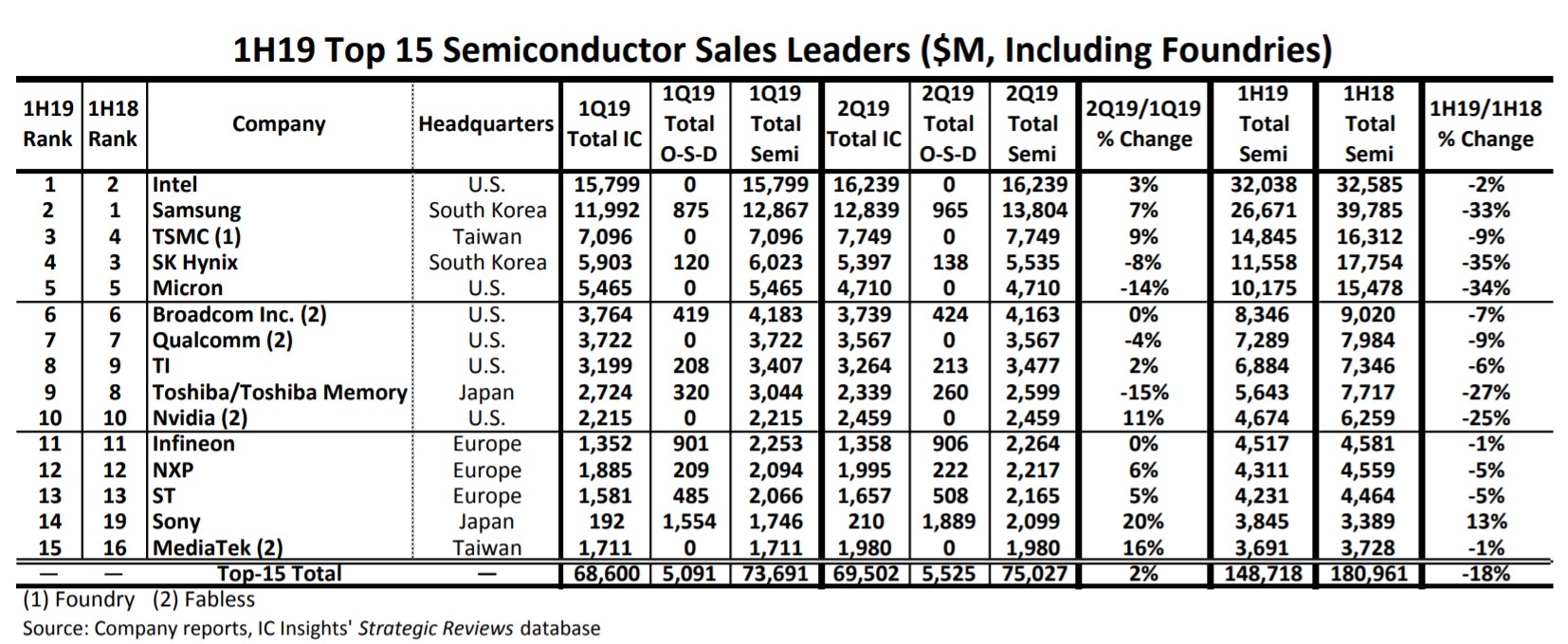 IC Insights pointed out that the sales of the top 15 semiconductor companies fell by 18% in the first half of this year, while the global semiconductor industry's overall sales in the first half of this year fell by 14%. Sales of memory chip makers Samsung, SK Hynix and Micron declined significantly, with a drop of more than 33%.
Compared with 2018, MediaTek has risen from 16th last year to 15th this year. In addition, Sony has risen from 19th last year to 14th. According to the report, 90% of Sony's semiconductor sales come from OSD devices, mainly image sensor components for smartphones.