Toshiba announced the XFMExpress standard for removable PCIe NVMe storage devices, which means that SSDs can be made to the size of a memory card while still maintaining high performance. In fact, BGA integrated packaged single-chip mini SSDs have been developed for many years, but they are directly mounted on the PCB, making it impossible to expand and upgrade.
Toshiba XFMExpress uses a ferrule design with a dedicated socket, the overall size is 22.2 × 17.75 × 2.2 mm, of which the device itself is 18 × 14 × 1.4 mm, smaller than 20 × 16 mm PCIe x4 BGASSD, also smaller than M. 2 2230 SSD.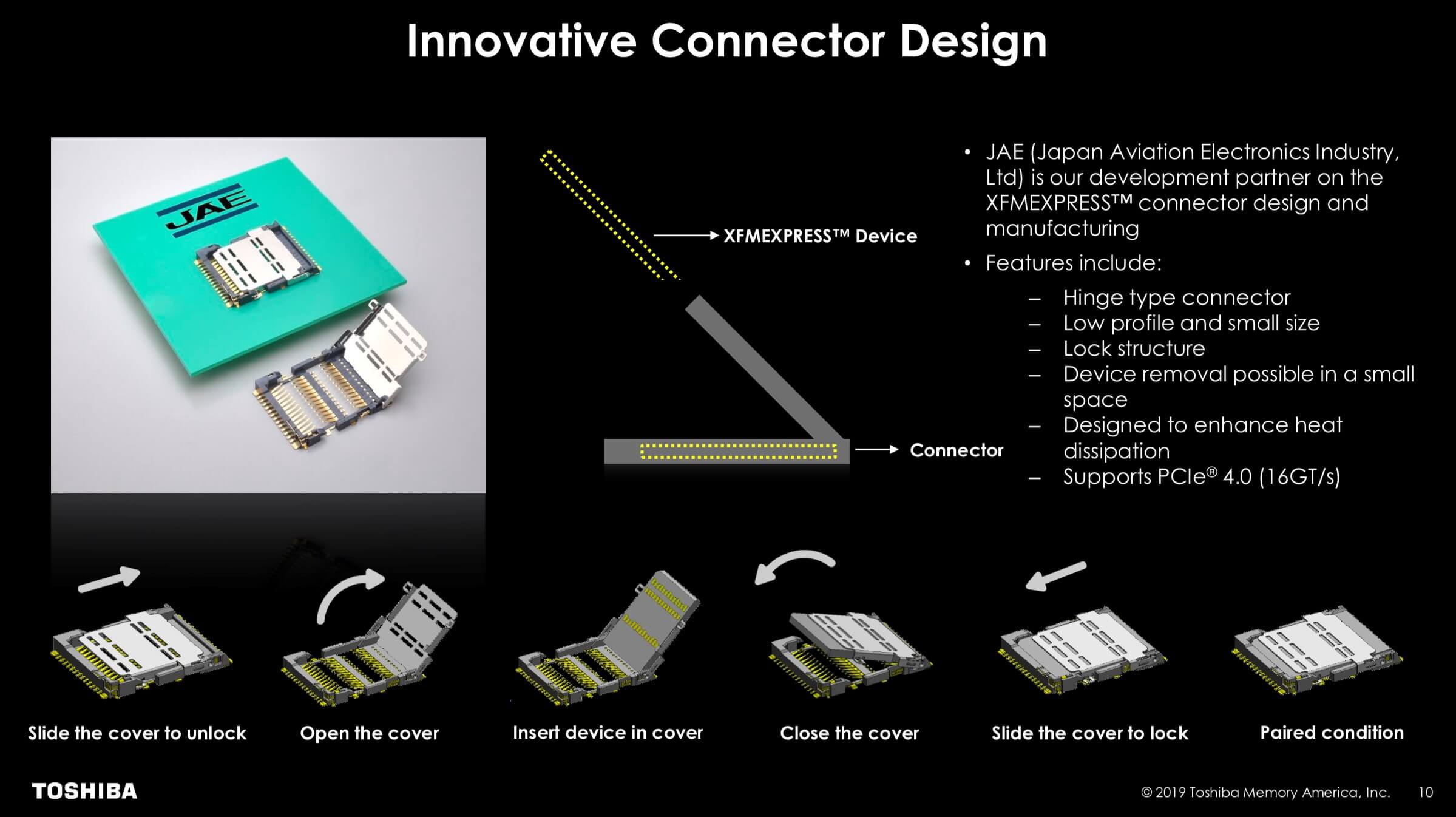 XFMExpress has more contacts than memory cards, supports PCIe 3.0, PCIe 4.0, and can be configured with two or four channels, so it can be up to PCIe 4.0 x4, bandwidth up to 8GB/s, and supports NVMe 1.3, compatible with existing and Future 3D flash.
Although XFMExpress can't be accessed externally like an SD card, it is easy to plug and unplug. It needs to open the product shell when replacing it, but it is more convenient than M.2 SSD and can be processed without tools.
As for the actual performance, there is no specific information at present, but Toshiba said it can match the higher-end NVMe M.2 SSD, and it is expected that the read/write can reach 3GB/s. In addition, according to Toshiba, XFMExpress can be used in various fields such as portable notebooks, embedded, Internet of Things, game consoles, and in-vehicle devices.