According to the Nikkei News, a survey by IHSMarkit shows that Sony accounts for 50.1% of the global CMOS sensor market.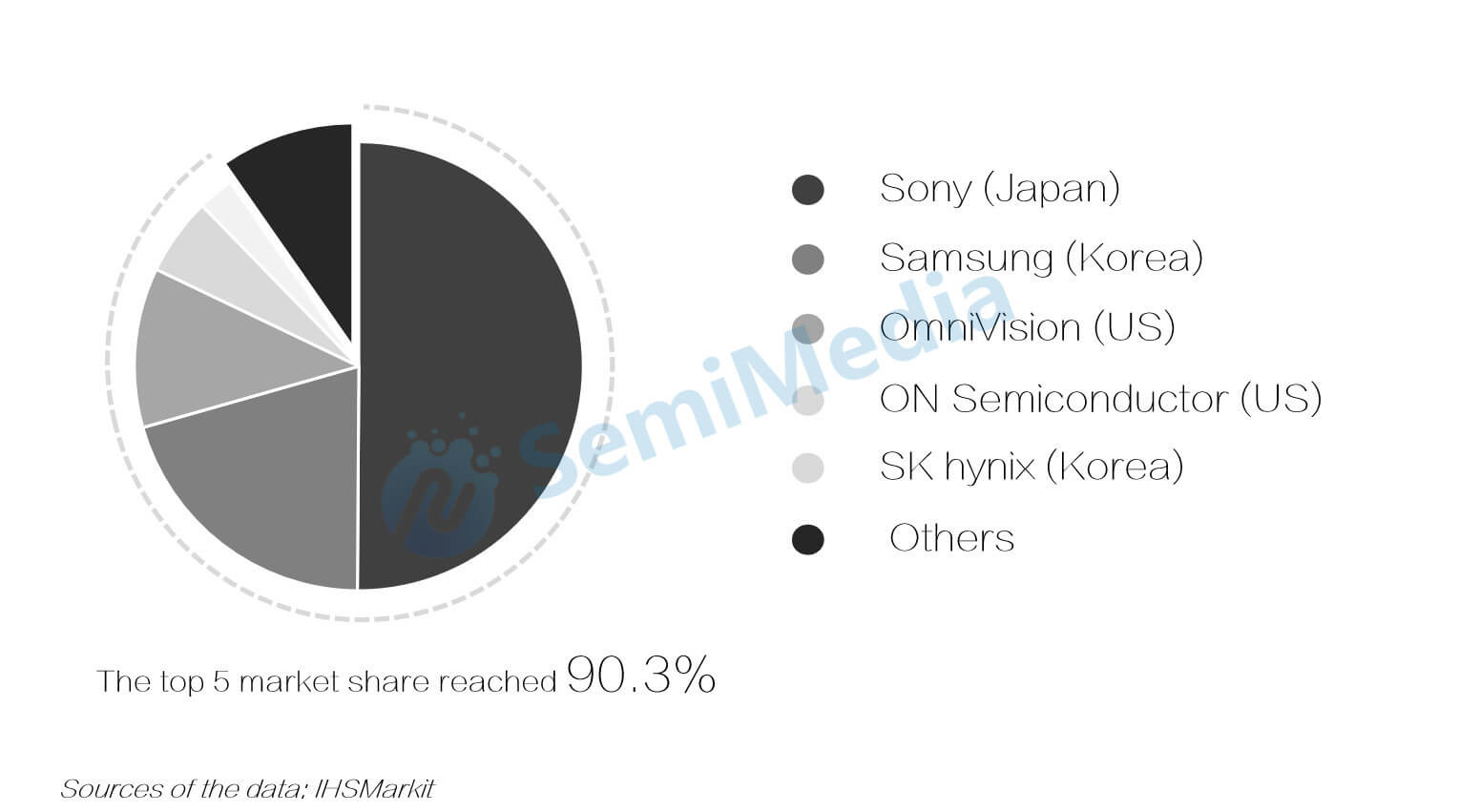 According to the report, in terms of shipments, Sony's COMS market share accounted for 50.1%, Samsung ranked second with 20.5%, OmniVision accounted for 11.5%, and the fourth and fifth are ON Semiconductor and SK Hynix, both of which are less than 10%.
The report states that the top five companies in the global share of CMOS sensors accounted for 90%, and Sony has made Japan the largest share of CMOS sensors in the world.