September 8, 2023 /SemiMedia/ -- The Semiconductor Industry Association (SIA) recently announced that global semiconductor sales in July 2023 totaled $43.2 billion, an increase of 2.3% from the total of $42.2 billion in June 2023, but a decrease of 11.8% from the total of $49 billion in July 2022. .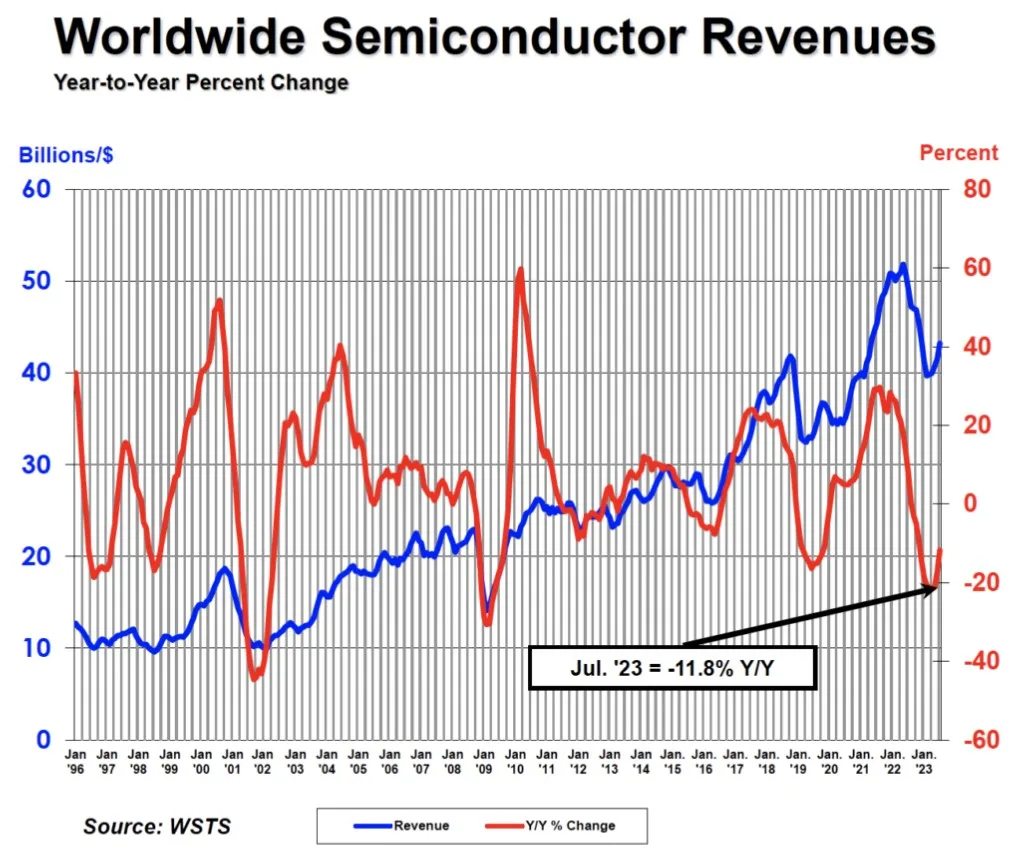 "The global semiconductor market has experienced modest but steady month-to-month growth this year, with sales increasing for the fourth consecutive month in July," said John Neuffer, SIA president and CEO. "Global sales remain down compared to last year, but the year-to-year decrease in July was the smallest gap of the year to date, providing reason for optimism over the remainder of 2023 and beyond."
Regionally, month-to-month sales increased in the Americas (6.3%), China (2.6%), Europe (0.5%), and Asia Pacific/All Other (0.3%), but decreased slightly in Japan (-1.0%). Year-to-year sales were up in Europe (5.9%), but down in Japan (-4.3%), the Americas (-7.1%), Asia Pacific/All Other (-16.2%), and China (-18.7%).
For more detailed information on the report, please visit https://www.semiconductors.org/data-resources/market-data/.