Jun 13, 2023 /SemiMedia/ -- According to the latest report from Counterpoint, the net income of global semiconductor wafer fab equipment (WFE) manufacturers increased to $120 billion in 2022, a year-on-year increase of 9%, setting a new record.
The report pointed out that the semiconductor industry has increased investment in market segments and mature node equipment such as the Internet of Things, artificial intelligence, HPC, automotive and 5G. As a result, systems and services revenue for the top five equipment makers, Applied Materials, ASML, Tokyo Electron, Lam Research, and KLA Corporation, grew to $95 billion.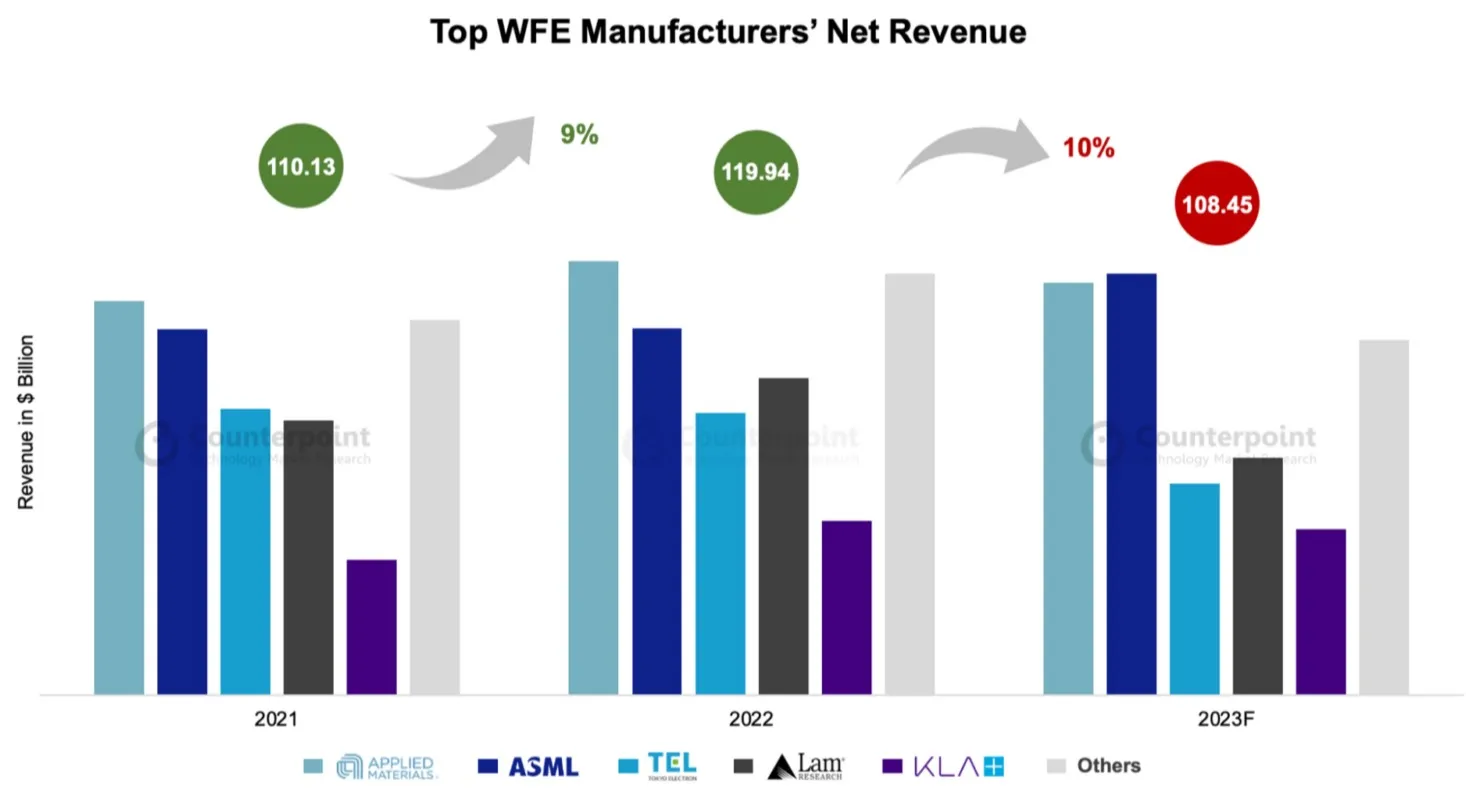 The report pointed out that after three consecutive years of growth in the fab equipment market, the net revenue in 2023 is estimated to be $108.45 billion, a year-on-year decrease of 10%.
Counterpoint commented that due to the impact of currency fluctuations, especially the depreciation of the yen and sales denominated in euros, the size of the fab equipment market in US dollars will shrink by more than 8% in 2022. As these new technologies transition to volume manufacturing, increased R&D spending in 2022 will allow the fab equipment market to overtake the semiconductor market in the long run.
"Unlike in 2019, manufacturers are now leaning more towards the foundry logic segment. Weakness in fab equipment spending will drive lead times and inventory normalization. From the second half of 2023, memory-oriented investment will start to recover. 2024 will be a big year for the equipment industry, and manufacturers are well-positioned to take advantage of this opportunity," said Ashwath Rao, senior analyst at Counterpoint.