According to a new report released by Counterpoint Research, the global chip shortage may ease in the second half of 2022 as the gap between supply and demand for most components narrows.
Chip shortages have plagued many industries for the past two years, and suppliers across the supply chain have struggled to cope with the uncertainties, the report said. But the supply-demand gap has been narrowing since the end of 2021, which means the supply imbalance is coming to an end. From the product side, the inventory of 5G-related chips including mainstream application processors, power amplifiers and RF transceivers has increased significantly. But there are some exceptions, such as 4G mobile phone processors and power management ICs. From an application perspective, in PCs and notebooks, the supply gap for the most important PC components such as power management ICs, Wi-Fi and I/O interface ICs has narrowed.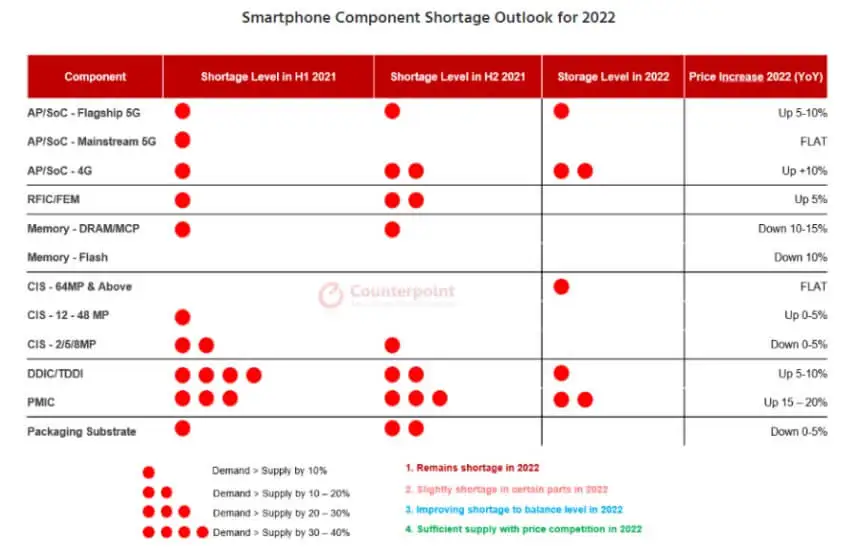 Shipments will decline in the first half of 2022, mainly due to increased inventories at distributors and slower PC consumption momentum, said William Li, a research analyst for semiconductors and components.
"As wafer production expands and suppliers continue to diversify, we have witnessed a significant improvement in component availability, at least in the first quarter, and we believe more semiconductor shortages will ease by the end of the third quarter or early in the fourth quarter," he added.