Epson closes timing device factory in Malaysia
Last week, Epson issued a statement on the impact of COVID-19 on its production facilities.
According to the statement, Epson's factory in Malaysia is currently shutting down. Base on the current local government order, the factory will not resume work until April 14.
Epson said that the main products produced by the affected plant are crystal resonator, crystal oscillator, gyro sensor and real time clock.
The following is the specific content of the statement.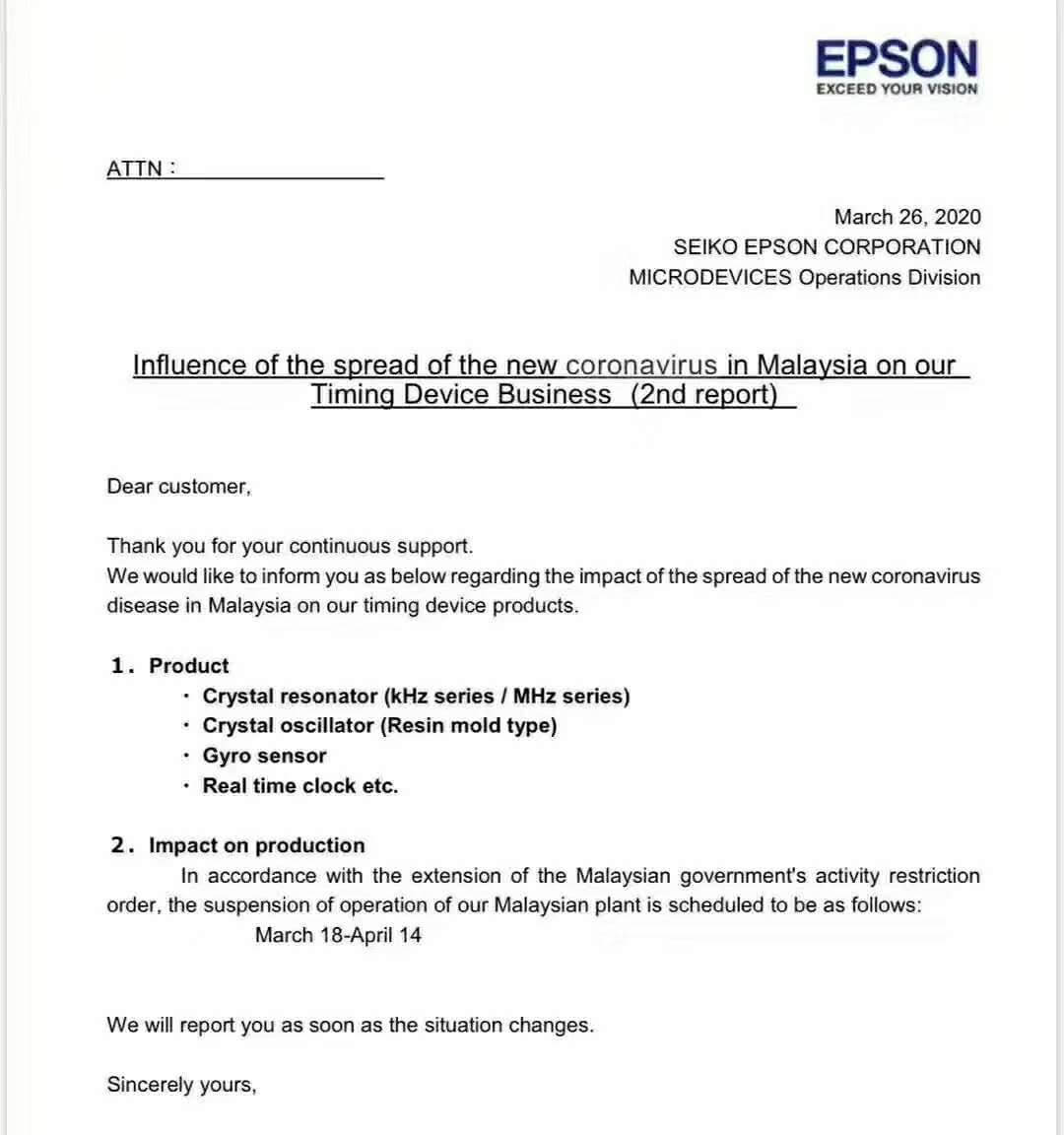 The article is originally written by @SemiMediaEdit posted on SemiMedia. All rights reserved.