ROHM Semiconductor announces partial operation of its Philippines and Malaysia factories
ROHM issued a new notice regarding the impact of COVID-19, according to which the Philippines and Malaysia plants have entered half-opening.
According to ROHM's previous notice, its Philippine factory was closed due to the local government's protective measures against COVID-19. Judging from the current situation, ROHM seems to have solved the production safety problem and is allowed to carry out some operations.
According to ROHM, its Philippines factory mainly produces ICs, Sensor/MEMS, Transistor, Diode, Resistor, and the Malaysia factory mainly produces Transistor, Diode and LED.
The following is the specific content of the notice.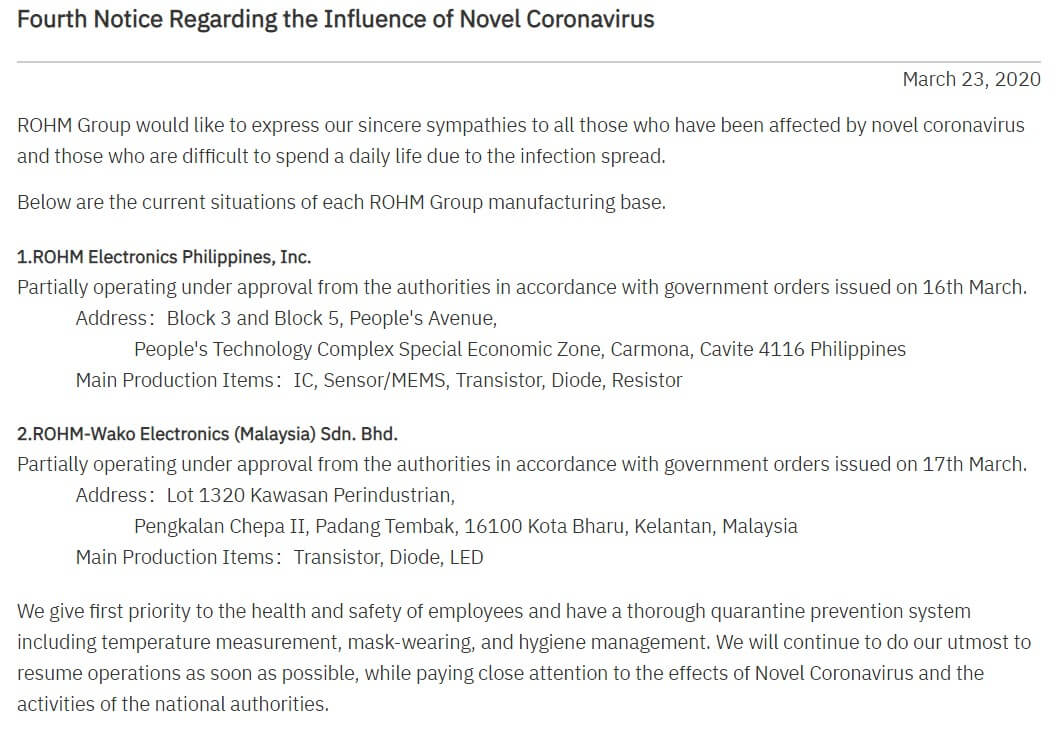 The article is originally written by @SemiMediaEdit posted on SemiMedia. All rights reserved.