Intel tops global semiconductor sales rankings in 2019
Market research firm Gartner recently released the 2019 global semiconductor manufacturer sales rankings. According to this ranking, Samsung Electronics, which topped the list continuously from 2017 to 2018, fell to second due to the sluggish memory chip market.
With the recovery of server CPU demand, Intel, which has an overwhelming market share in this field, has once again returned to the top after three years.
According to Gartner, global semiconductor sales in 2019 fell by 11.9% year-on-year to $ 418.3 billion. Sales of memory chips decreased by 31.5% year-on-year. Among them, Samsung's semiconductor sales in 2019 were 52.2 billion US dollars, a year-on-year decrease of 29.1%. Intel's sales were $ 65.7 billion, down 0.7% year-on-year. In addition, semiconductor sales of SK Hynix ranked No. 3 and No. 4 Micron Technology also fell sharply.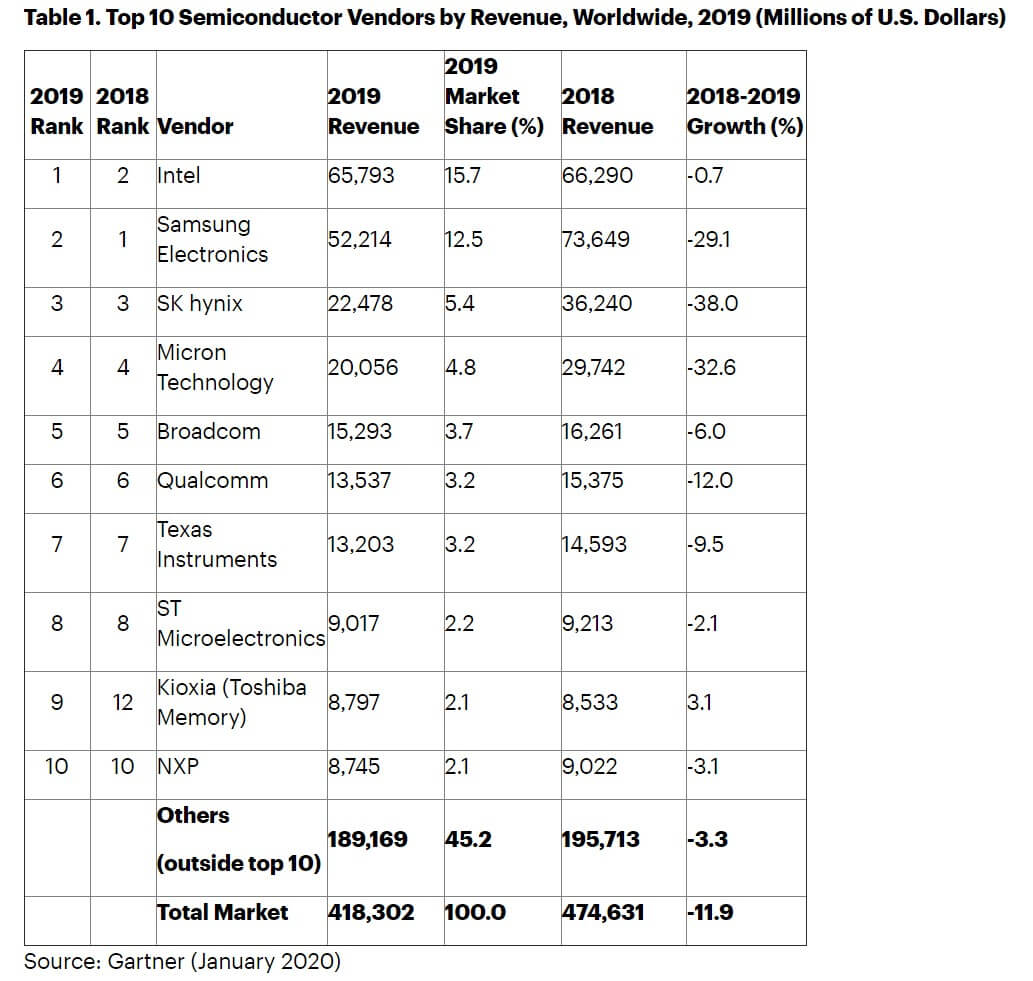 The article is originally written by @SemiMediaEdit posted on SemiMedia. All rights reserved.