SEMI: The sensor market is rising
According to a report released by SEMI recently, driven by the demand for applications such as communications, automotive, medical, mobile, industrial and IoT, the production capacity of Fabs producing MEMS/Sensor will increase by 25% between 2018 and 2023, and monthly production capacity will increase to 4.7 million (200nm wafer).
According to reports, SEMI surveyed more than 230 companies and more than 400 production lines, of which MEMS fabs accounted for 46%, followed by image sensor fabs accounted for 40%, and the remaining 14% were fabs that produced both MEMS and image sensors.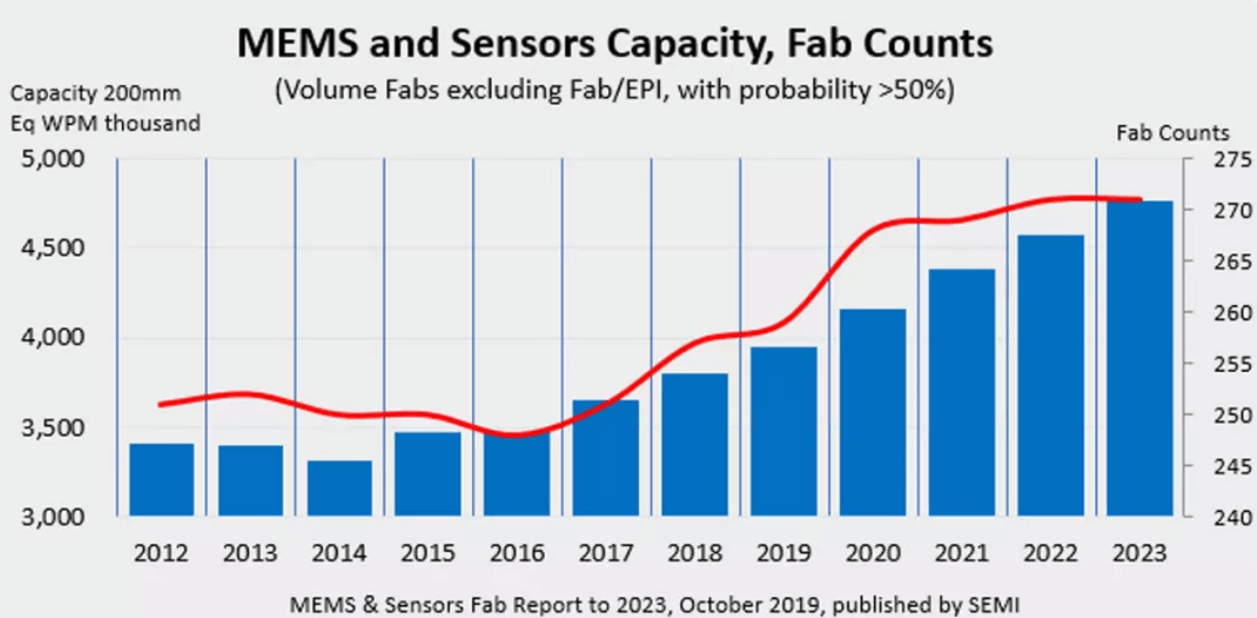 Regarding fab's equipment investment forecast, SEMI pointed out that between 2018 and 2023, it is estimated that there will be about 4 billion US dollars of investment each year, and about 70% of these funds will be used in factories that manufacture image sensors with 300mm wafers. It is predicted that Japan's fab investment in 2020 will be close to 2 billion US dollars, and more than half of which will come from SONY Semiconductor Solutions.
SEMI also pointed out that between 2018 and 2023, 14 new 200mm and 300mm fabs will be added globally, most of which will be in mainland China.
The article is originally written by @SemiMediaEdit posted on SemiMedia. All rights reserved.