SEMI: Fab projects with a total investment of nearly US$50 billion will start construction in 2020
According to SEMI's latest updated World Fab Forecast, the investment in new fab projects started in 2020 is expected to reach nearly $50 billion, an increase of about $12 billion from 2019.
The construction of 15 new fabs with a total investment of US$38 billion will begin at the end of 2019. It is expected that 18 fabs will start construction in 2020. Among them, 10 fabs will have a total investment of more than 35 billion US dollars. In addition, the remaining 8 fabs will invest more than $14 billion, but according to SEMI, the probability of completing these 8 fabs is low.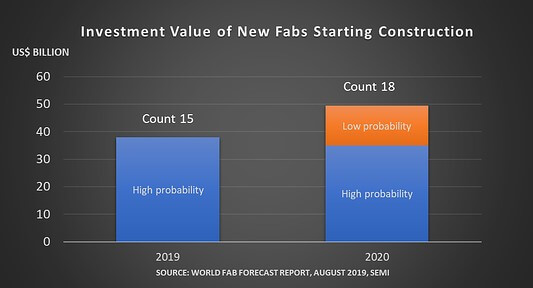 Fabs that began construction in 2019 will begin to be equipped in the first half of 2020, and some of them will begin to increase capacity by mid-2020. These new fabs will add more than 740,000 wafers per month (200 mm wafers). Most of the additional capacity will be dedicated to foundries (37%), followed by memory (24%) and MPU (17%). About half of the 15 new fabs in 2019 were used for 200 mm wafer.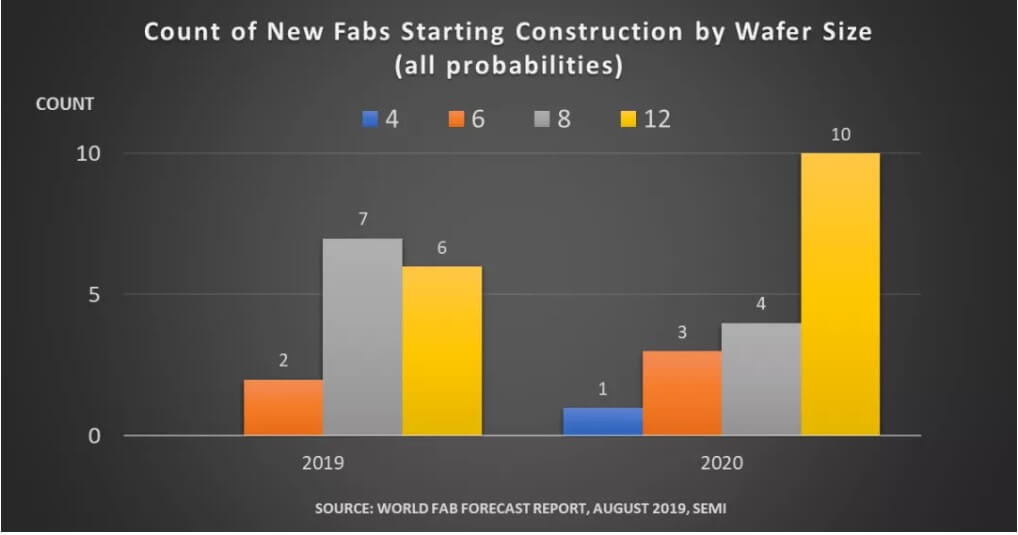 Published by SEMI's industry research and statistics team, the World Fab Forecast covers new, planned and existing fabs, as well as fab expenditures for construction and equipment, capacity expansion and technology nodes. For more information on this report, please visit the SEMI website: www.semi.org