According to a report published by market research and investigation agency Gartner, Apple is the world's largest chip buyer in 2020, accounting for 11.9% of the total market.
The report pointed out that the total purchase amount of the top 10 chip buyers in 2020 increased by 10% compared with 2019, accounting for 42% of the total semiconductor chip market purchase amount, higher than 40.9% in 2019.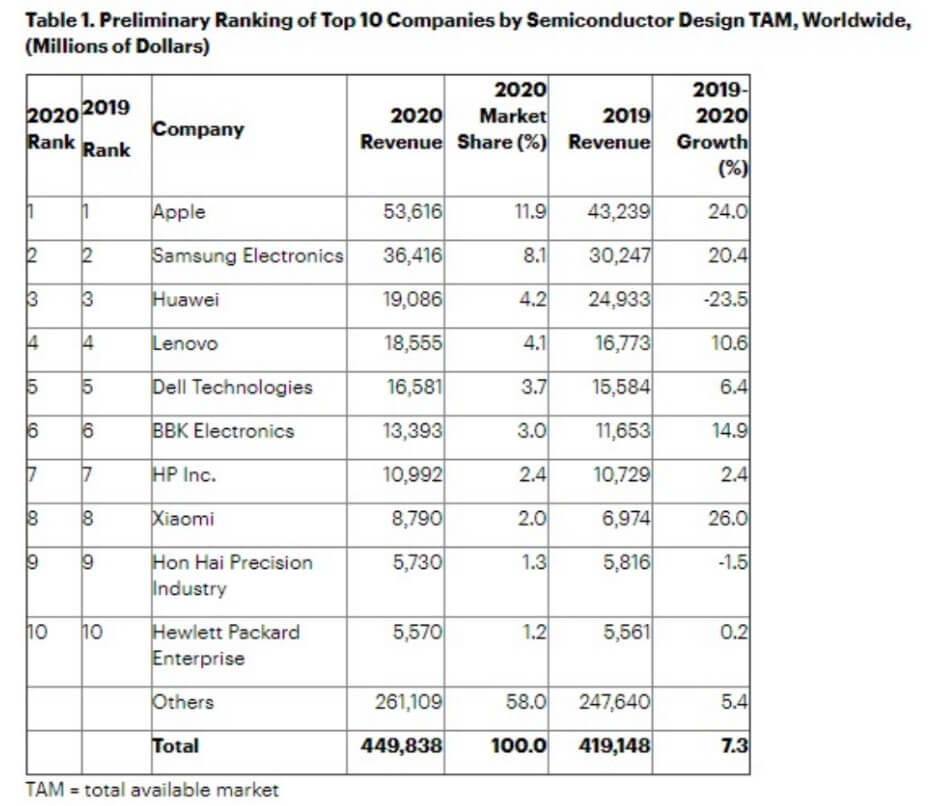 The ranking of the top 10 chip buyers in 2020 has not changed compared with 2019. Among the top 10 buyers in 2020, Apple ranked first with 11.9%, Samsung ranked second with 8.1%, and Huawei, Lenovo, and Dell ranked third to fifth.
Gartner Research Director Masatsune Yamaji pointed out that there are two important factors in 2020. The trade friction between the United States and China and the epidemic have affected global chip procurement. Among them, the epidemic has weakened general consumers' demand for 5G smart phones and has an impact on automobile production. But at the same time, the epidemic has promoted demand for laptops and electronic entertainment, and has also increased the investment of large technology companies in cloud computing data centers. In addition, the increase in storage prices in 2020 will also cause companies to increase their spending on chip purchases throughout the year. In addition, the increase in memory prices in 2020 has also led companies to increase their annual chip purchase expenditures.