The Semiconductor Industry Association (SIA) yesterday issued a report stating that global semiconductor sales in July 2020 were US$35.2 billion, an increase of 4.9% from US$33.5 billion in July 2019, and an increase of 2.1% from US$34.5 billion in June 2020.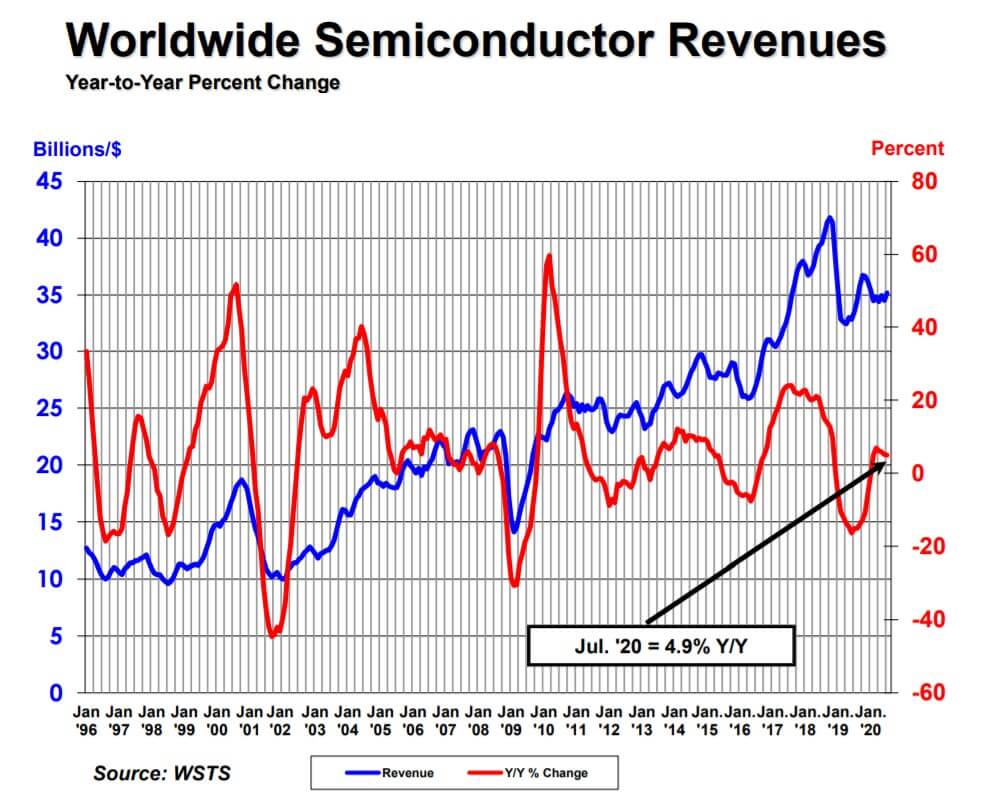 "The global semiconductor market has remained largely resistant to global macroeconomic headwinds through the first seven months of the year, with sales in July increasing on both a year-to-year and month-to-month basis, but substantial market uncertainty remains for the rest of the year," said John Neuffer, SIA president and CEO. "Sales into the Americas remained strong in July, increasing 26 percent year-to-year, and year-to-year sales were up globally among both memory and non-memory products."
The report pointed out that, from a regional perspective, sales increased on a year-to-year basis in the Americas (26.3%), China (3.5%), and Asia Pacific/All Other (1.4%), but decreased in Japan (-0.4%) and Europe (-14.7%). On a month-to-month basis, sales increased across all regions: Asia Pacific/All Other (4.5%), Japan (3.4%), Europe (3.2%), the Americas (0.9%), and China (0.5%).
Monthly sales are compiled by the World Semiconductor Trade Statistics (WSTS) organization and represent a three-month moving average. SIA represents 95% of the U.S. semiconductor industry by revenue and nearly two-thirds of non-U.S. chip firms.