According to the latest ECIA report, global passive component sales (capacitors, inductors and resistors) in 2019 decreased by 13.7% in dollars and by 27.7% in units. Average selling price improved 19.3%. Units sales were 5.4 trillion units totaling $27.7 billion. Among them, the key changes between 2018 and 2019 for the major categories were:
Capacitors: Sales were down 18.6% in units and 12.6% in dollars; Average selling price increased 7.4%.
Inductors: Sales were up 10.2% in units and down 6.8% in dollars; Average selling price decreased 15.4%.
Resistors: sales were down 42.2% in units and 28.7% in dollars; Average selling price increased 23.4%.
Sales from the past three years show 2018 to be a surge year for sales with levels retreating in 2019. Capacitor sales were able to retain a significant share of the gains from 2018 while resistor sales were roughly equal to 2017 and inductor sales declined slightly compared to 2017 levels. Revenues by region continue to be driven by the strong electronics production base in China and the Asia region.
The report shows that 2018 is a year of surge in sales, a slight decline in 2019, but capacitor sales can still retain a large share of 2018 revenue. Resistor sales are roughly the same as in 2017, while inductor sales are slightly lower than last year and roughly the same as in 2017. In addition, strong electronics production bases in China and Asia continue to drive sales in the region.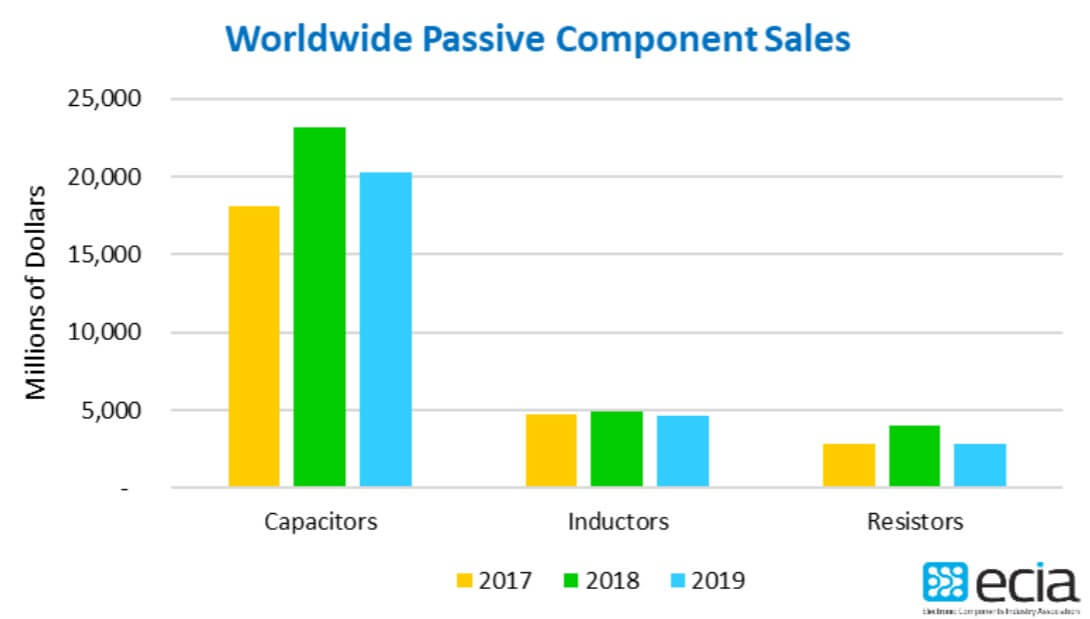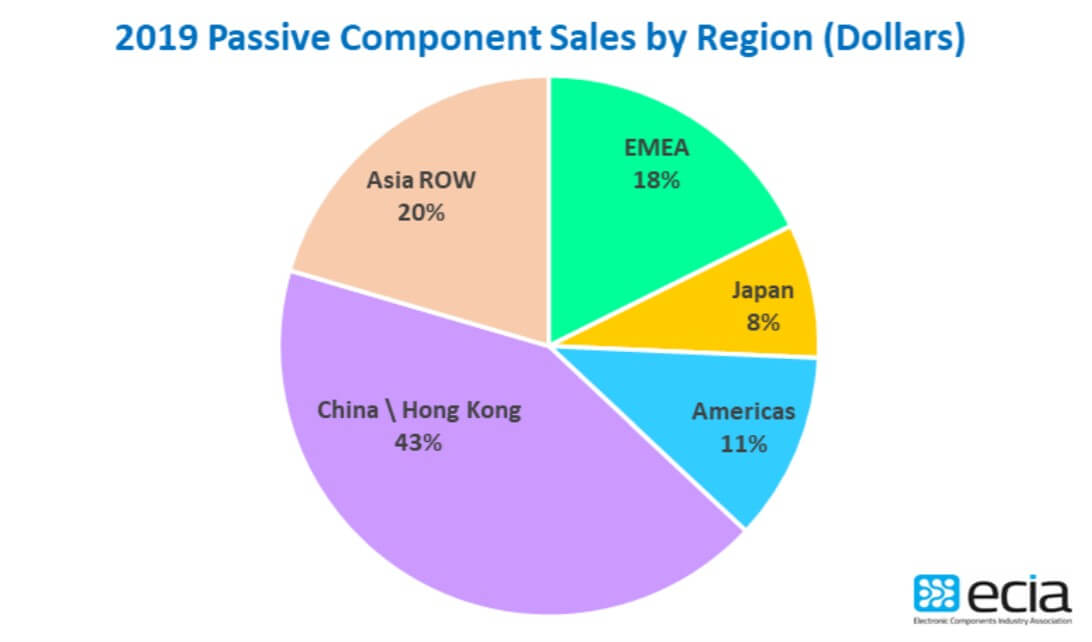 Dale Ford, Chief Analyst of ECIA, said: "ECIA plays an essential role in working with the World Passive Trade Statistics (WPTS) organization to drive the ongoing research on global and Americas passive components markets. ECIA has created an invaluable market research resource for its members. In addition, we are actively working to expand our research activities to deliver additional high-value data to support our member's management and marketing needs including focused coverage of the impact of COVID-19 on players across the electronics components supply chain. "