Murata Manufacturing Co., Ltd. announced that it will change the name of its subsidiary ID-Solutions S.r.l., which it acquired in 2017, to Murata ID Solutions S.r.l., effective April 1, 2020.
Murata ID Solutions is a RFID system integrator that, starting from their consultancy experience and development of their own middleware and application software, provides added value traceability solutions based on customer needs. The company is headquartered in Parma, Italy, and was acquired by Murata on June 1, 2017.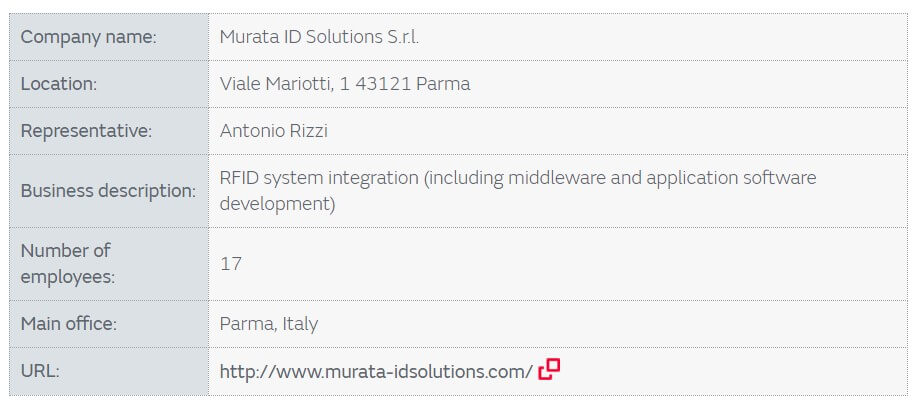 According to Murata, the name change will rebrand the company's corporate image as a member of the Murata Group and enhance the RFID business through greater synergies.