SEMI Industry Research and Statistics recently released the "300mm Fab Outlook Report". The report estimates that 300mm fab equipment spending is expected to recover in 2020 after a 2019 recession and will hit a new high of $60 billion in 2021. However, there is a chance of a decline in 2022, but it is expected to rebound in 2023.
SEMI pointed out that in the next five years, fab equipment investment growth will come from such as NAND memory, wafer fabrication/logic IC, power IC, etc.; by region, it is expected that Korea will have the greatest expenditure, followed by China, and Europe/Middle East and Southeast Asia are expected to grow strongly in 2019-2023.
The report shows that the overall 300mm semiconductor fab and production line is expected to grow from 136 in 2019 to 172 in 2023, with a growth rate of over 30%. In addition, if all possible plans are taken into account, the overall number may be close to 200.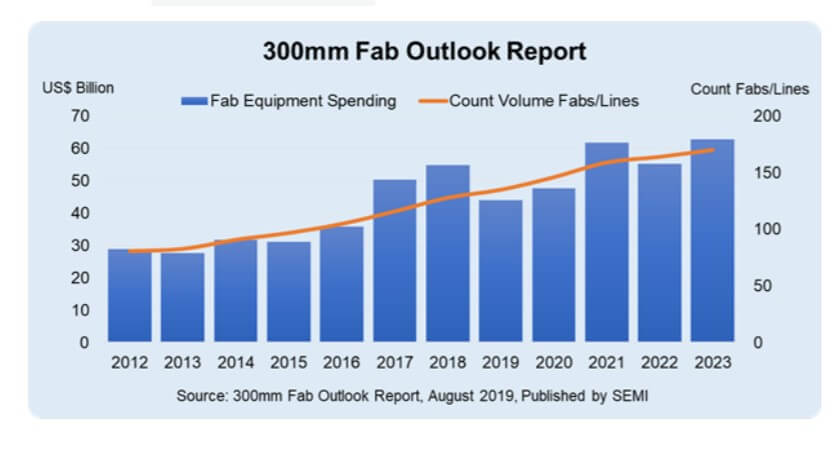 For more information on this report, please visit the SEMI website: https://www.semi.org/en/news-resources/market-data/global-300mm-fab-outlook