Recently, market research firm TrendForce released a global memory module supplier rankings. According to the ranking, Kingston ranked first for two consecutive years.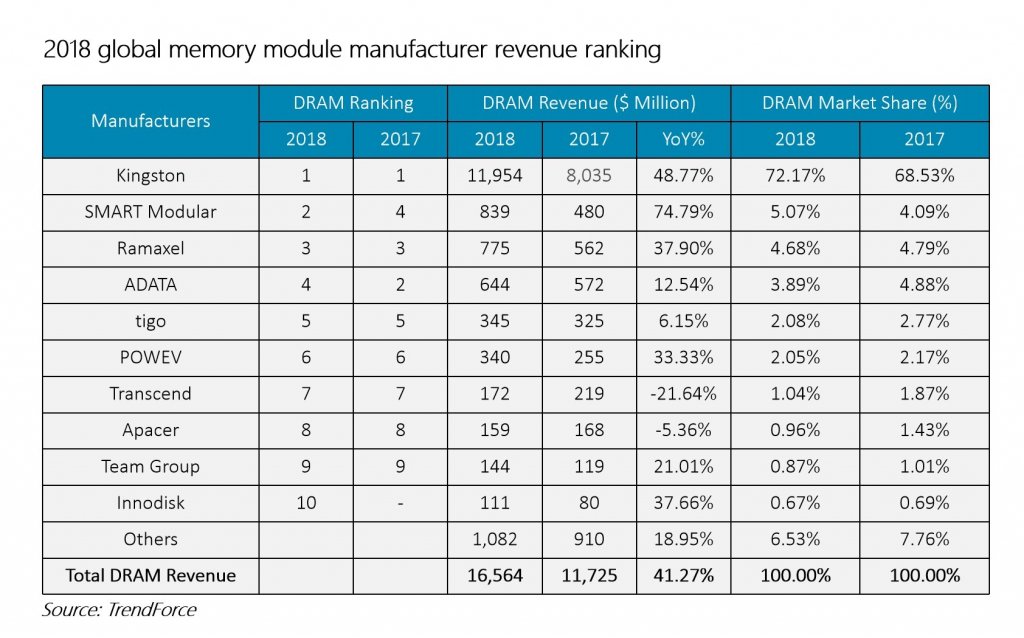 According to the report, Kingston has achieved the number one position in global memory module revenue in 2017 and 2018. Due to its excellent sales performance in the Chinese market, its global market share is as high as 72%. Smart Modular Technologies won second place in 2018, Ramaxel won third place, and ADATA fell from second place in 2017 to fourth place in 2018.
According to the data released, the world's top five memory module suppliers accounted for 88% of the global sales, and the total sales of the global module market in 2018 increased by 41% compared with last year. The growth of memory is directly related to the high demand of consumers for computers. As the frequency of computer iterations increases, it also drives the increase in sales of memory modules.