Recently, Toshiba's new semiconductor fab announced its groundbreaking. The plant is located in the north of Iwate Prefecture in northeastern Japan. It is scheduled to be completed in the fall of 2019 and will be put into production by the end of 2020. It is reported that the K1 plant will specialize in the production of BiCS 3D flash memory.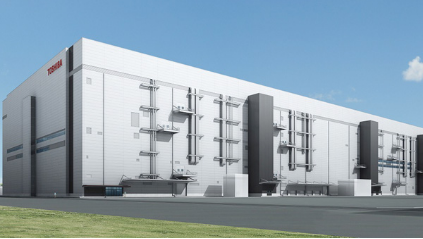 The K1 plant will be Toshiba's largest, most advanced and highest-capacity flash memory plant. It is constructed with an isolated structure that absorbs seismic shocks and will introduce advanced production systems that use artificial intelligence to increase productivity. Toshiba Memory Corp will make decisions on equipment investment, capacity and production planning based on market trends to gain greater market competitiveness.
Toshiba is expected to discuss with Western Digital for joint investment in the new plant, but as of now, Western Digital has not released any related statements.
At present, Toshiba's main flash memory factory is Fab 6, located in Yokkaichi, Mie Prefecture, and Western Digital has participated in the cooperation. The first phase of the Fab6 project will begin operations this year and will help increase the supply of BICS 3D NAND. The second phase will be launched in 2019.
With the rapid growth of demand for servers and data centers, the demand for 3D flash memory has also increased significantly. Toshiba predicts that this strong growth momentum will be maintained in the medium to long term, and building this new fab will enhance its competitiveness in the storage sector. In view of the current supply side, although the demand is rising, the flash memory capacity in the next few years is very guaranteed, especially the gradual promotion of QLC will further lower the price of SSD.