In spite of the growing influence of the recent trade war, Infineon CEO Reinhard Ploss remains calm. Recently, he said in an interview: "Although the current state of the world economy is being challenged, I am not afraid. From the perspective of American import tariffs on certain semiconductors, chip manufacturers are almost unaffected."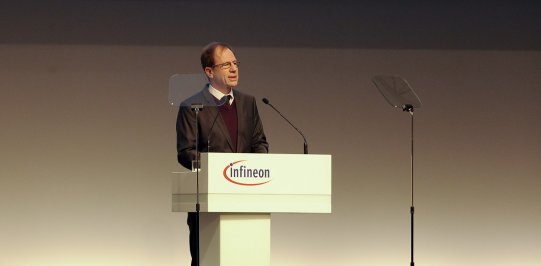 Ploss feels that the escalation of the trade war will threaten the global economy, but from the current point of view, the possibility is not high. "Despite the existence of trade disputes, after experiencing the highs of recent years, our economic growth will certainly have a certain slowdown. I don't think there will be a recession."
"More importantly, we have a basic need, and there are many growth factors that continue to keep rising, including artificial intelligence. This is another driving force, so we have no reason to fundamentally worry about a normal economic growth, but be sure that It is no longer a huge increase like the past few years." Ploss added.