August 7, 2023 /SemiMedia/ -- According to the Semiconductor Industry Association (SIA), worldwide semiconductor sales totaled $124.5 billion in the second quarter of 2023, up 4.7% from the first quarter of 2023 but down 17.3% from the second quarter of 2022. Global sales in June 2023 were $41.5 billion, up 1.7% month-on-month.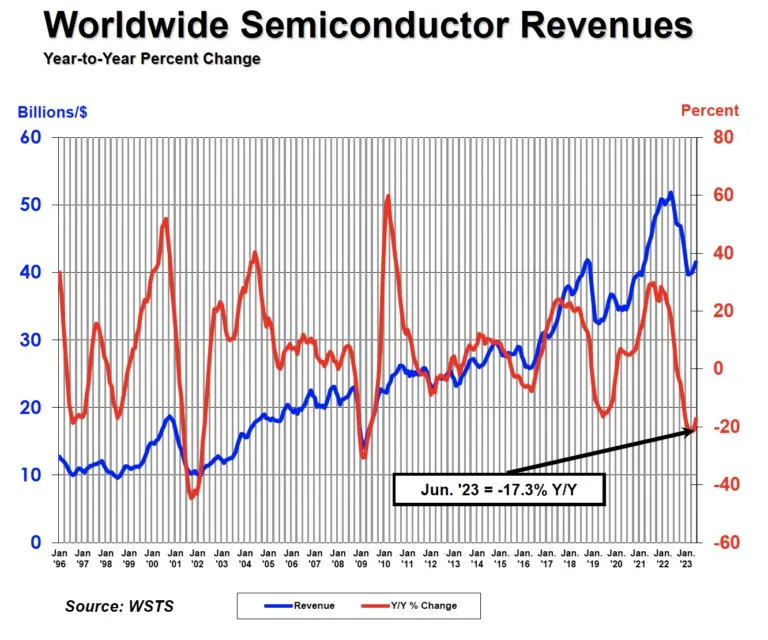 "Although global semiconductor sales in 2023 remain behind the totals from last year, revenue ticked up in June for the fourth consecutive month and notched solid quarter-over-quarter increases, providing optimism the market will continue to rebound over the second half of the year," said John Neuffer, SIA president and CEO.
Regionally, month-to-month sales increased in the Americas (4.2%), China (3.2%), Japan (0.9%), and Europe (0.1%), but fell slightly in Asia Pacific/All Other (-0.5%). Year-to-year sales were up in Europe (7.6%), but down in Japan (-3.5%), the Americas (-17.9%), Asia Pacific/All Other (-20.4%), and China (-24.4%).
For more information on the report or to purchase, please visit https://www.semiconductors.org/data-resources/market-data/.