SIA:Global semiconductor sales up 14.7% year-to-year in February
The Semiconductor Industry Association (SIA) today announced global semiconductor industry sales were $39.6 billion for the month of February 2021, an increase of 14.7% over the February 2020 total of $34.5 billion, but 1.0% less than the January 2021 total of $40.0 billion.
"Global semiconductor sales during the first two months of the year have outpaced sales from early in 2020, when the pandemic began to spread in parts of the world," said John Neuffer, SIA president and CEO. "Sales into the China market saw the largest year-to-year growth, largely because sales there were down substantially early last year."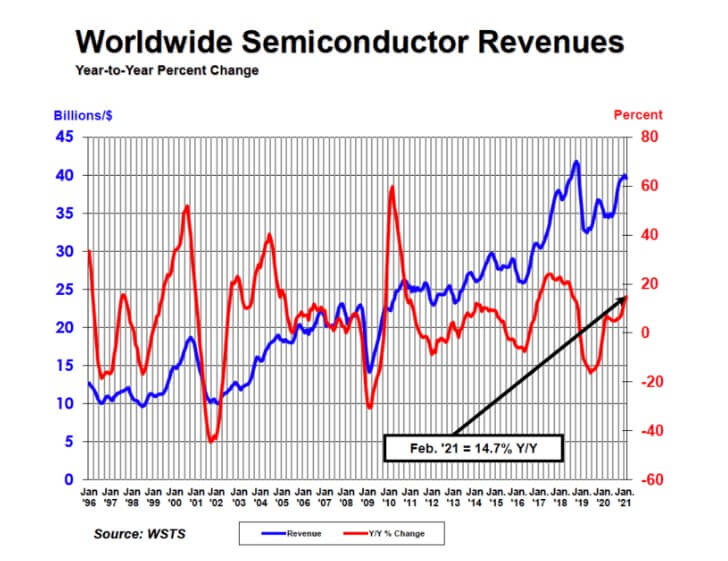 Regionally, year-to-year sales increased across all markets: China (18.9%), Asia Pacific/All Other (18.2%), the Americas (9.7%), Japan (7.6%), and Europe (6.8%). Month-to-month sales increased in Asia Pacific/All Other (1.5%) and Europe (0.8% percent), held flat in China, and decreased in Japan (-3.4%) and the Americas (-5.9%).
The article is originally written by @SemiMediaEdit posted on SemiMedia. All rights reserved.