2019 will be the third largest semiconductor acquisition year
According to the latest report from IC Insights on September 19, there were 20 semiconductor mergers and acquisitions in the first eight months of this year. The total value of the M&A agreement reached US$28 billion. It is expected that 2019 will be the third largest semiconductor acquisition year in history.
IC Insights said that after a slowdown in the past few years, semiconductor mergers and acquisitions were strengthened in the first eight months of 2019, and the total value of about 20 M&A announcements reached $28 billion, surpassing the $25.9 billion for the full year of 2018 and close to the full year of 2017. These agreements include the purchase of chip companies, business units, product lines, intellectual property, and fabs.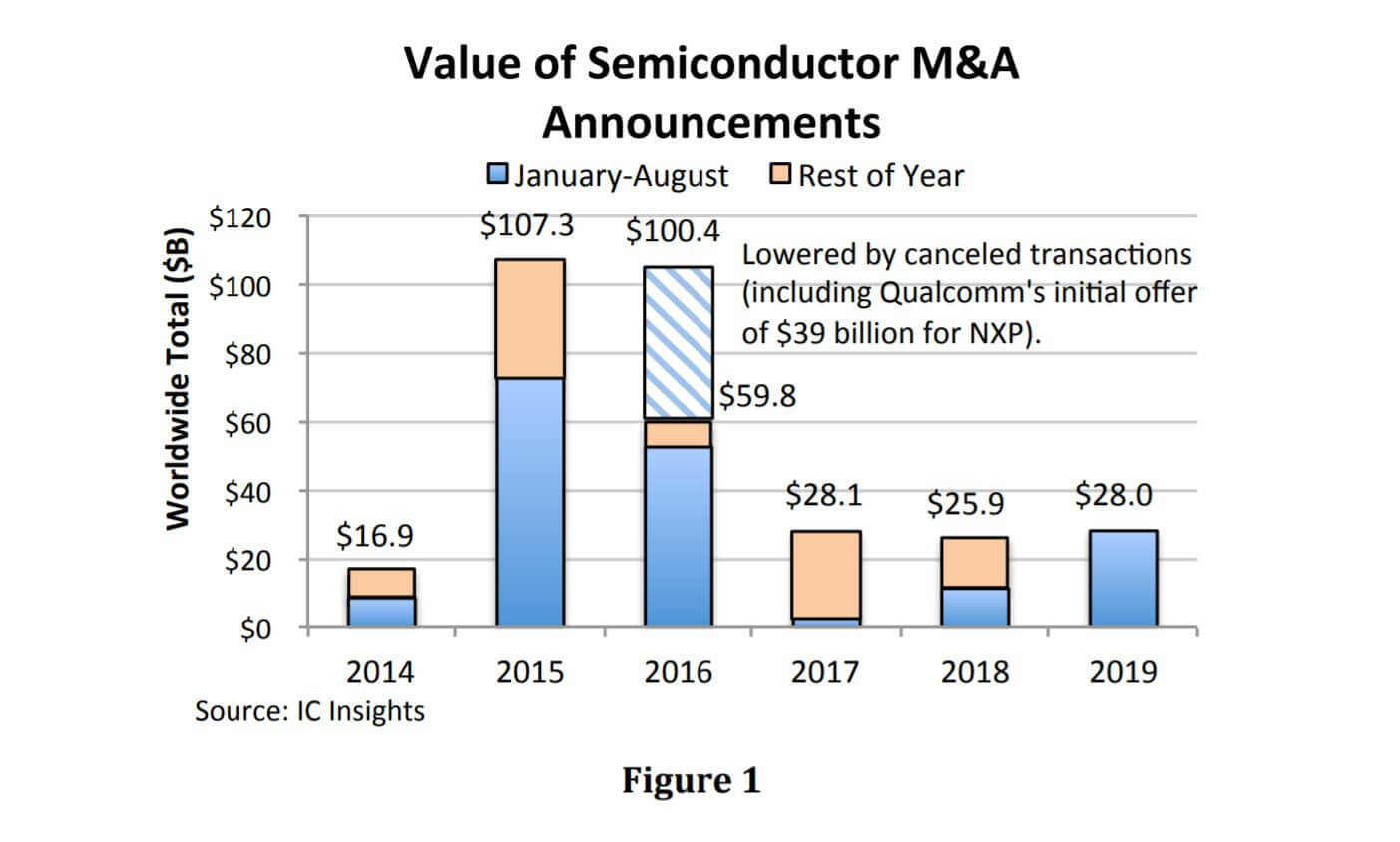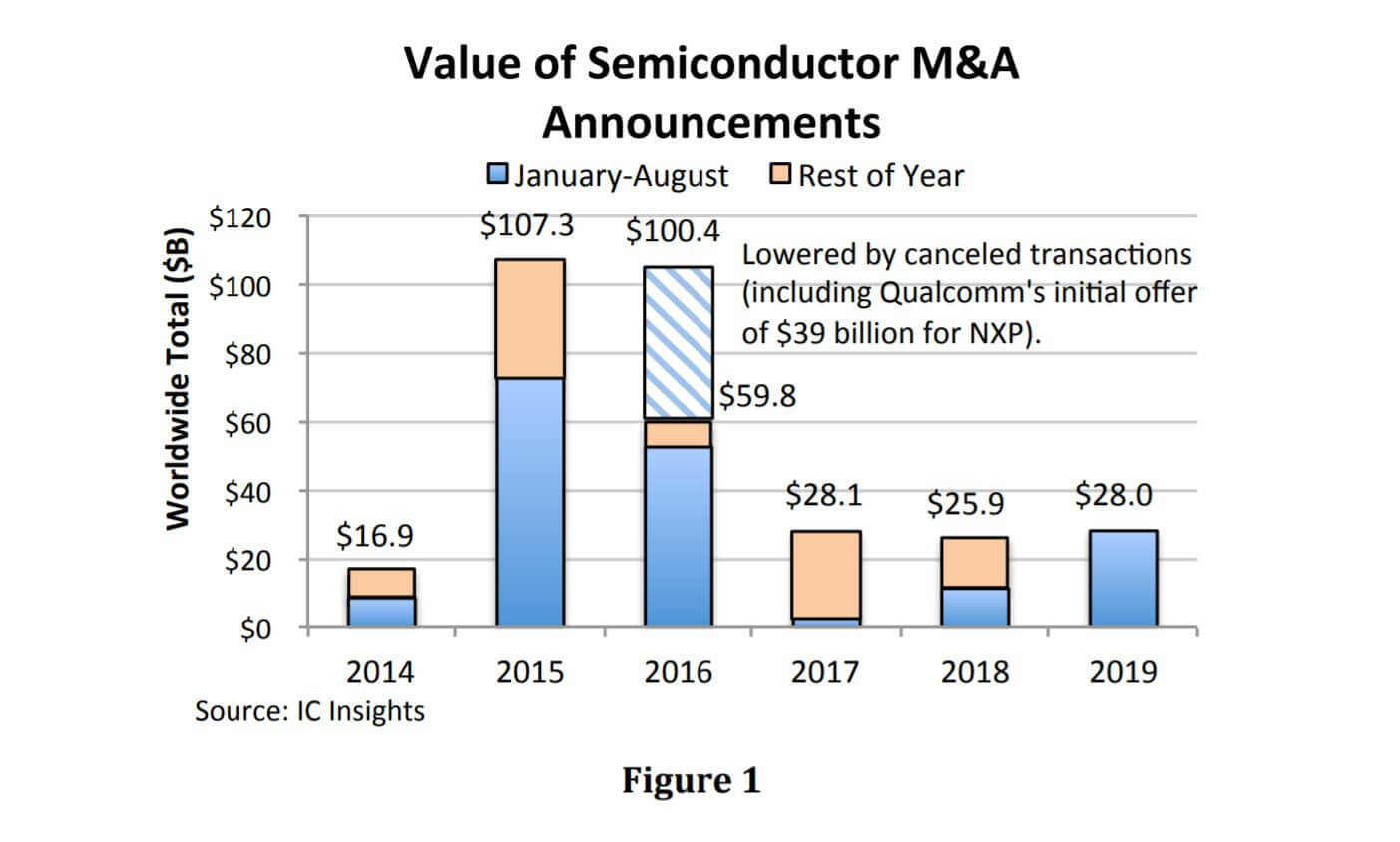 According to the report, the growth of the M&A agreement in 2019 was mainly driven by the M&A transactions of network and wireless connectivity ICs and the transformation of semiconductor suppliers' businesses. Semiconductor suppliers are hoping to add new products to automotive applications and other high-growth markets in the next decade.
According to IC Insights, there were six semiconductor mergers and acquisitions worth more than $1 billion in 2019, accounting for 89% of the total M&A so far this year. Although it is impossible to predict how many mergers will occur in the next few months, 2019 will definitely exceed 2017, becoming the third largest year for semiconductor mergers and acquisitions.
The article is originally written by @SemiMediaEdit posted on SemiMedia. All rights reserved.