Affected by the trade war, China issued an announcement on September 18th, deciding to impose tariffs on 5,207 tax items imported from the United States since September 24, 2018. The measure involves about US$60 billion in imports from the US, including electronic components such as capacitors, resistors, ICs, and transistors.
According to the published documents, there are 143 HS codes for affected goods, involving 262 brands. Including Texas Instruments, Avago, NXP, Cypress, Intel, KEMET, AVX, Silicon Labs, On Semiconductor, Vishay, Skyworks, STMicroeletronics, etc. The brand involving electronic components has a lot more than the tariff brands announced on August 23. In view of the large coverage of the affected products and brands, SemiMedia only sorted out some of the affected electronic components product categories, manufacturers and tax rate information. Specific information is as follows.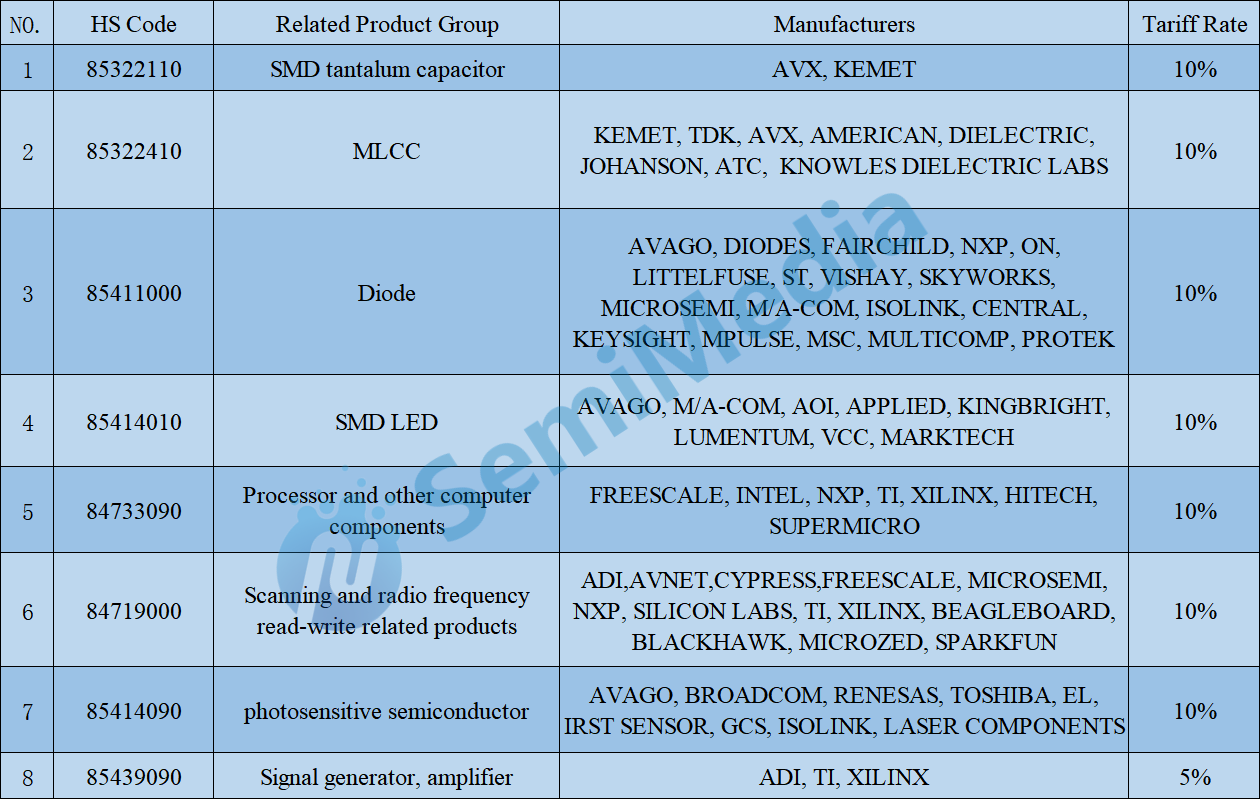 According to the supply chain, these US imported components involving tariffs are not a large proportion of the business of these manufacturers. However, it will have a certain impact on the electronic component supply chain in mainland China.