Jun 9, 2023 /SemiMedia/ -- According to the forecast of the European Semiconductor Industry Association (ESIA), the global semiconductor market is expected to shrink by 10.3% to US$515 billion in 2023, and resume growth at a rate of 11.8% in 2024.
ESIA pointed out that although discrete devices and optoelectronics will grow by 5.6% and 4.6% year-on-year respectively in 2023, due to rising inflation and weak demand in the end market, other categories are expected to decrease, of which memory semiconductors will decline by 35% year-on-year.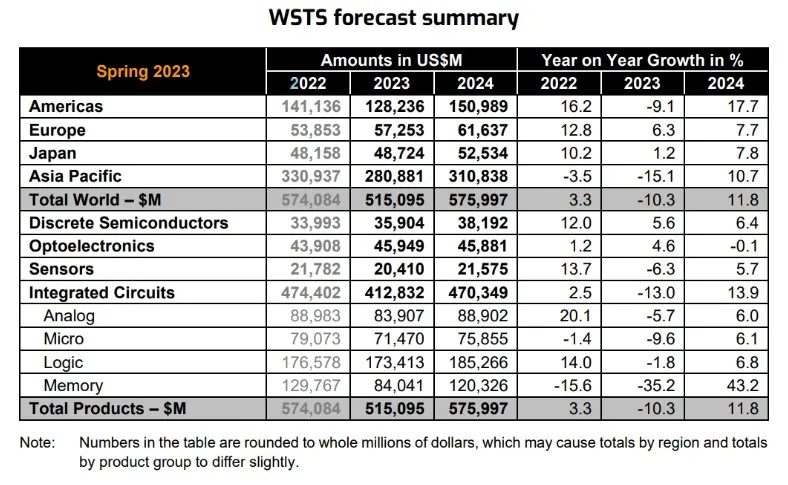 The forecast shows that the Japanese and European markets will grow by about 1.2% and 6.3% in 2023, but other regions will face declines, with the Americas declining by 9.1% and Asia-Pacific by 15.1%.
ESIA expects the global semiconductor market to return to growth in 2024, reaching a size of $576 billion. Among them, memory chips will recover to $120 billion, an increase of more than 40%.