Jan. 11, 2023 /SemiMedia/ -- According to the latest report from the Semiconductor Industry Association, global semiconductor industry sales were $45.5 billion in November 2022, down 2.9% from a total of $46.9 billion in October 2022 and down from a total of $50 billion in November 2021.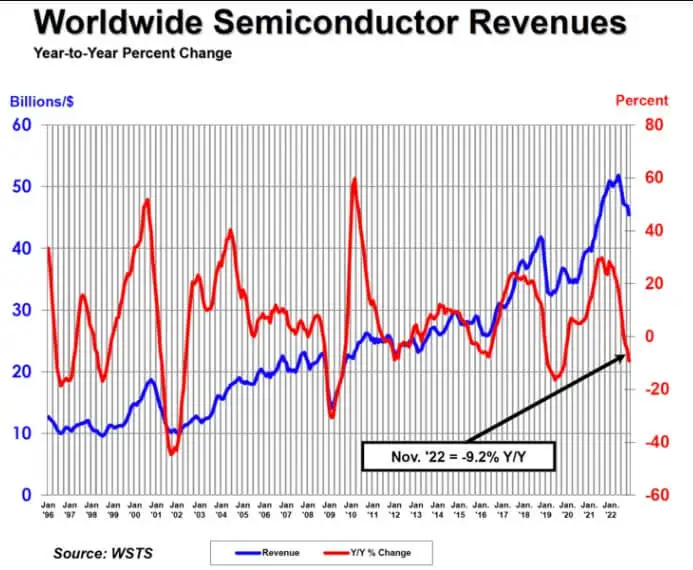 "Global semiconductor sales decreased in November, largely due to market cyclicality and macroeconomic headwinds," said John Neuffer, SIA president and CEO. "Sales into the Americas were up compared to November 2021, while sales into China decreased sharply on a year-to-year basis."
Regionally, year-to-year sales increased in November in the Americas (5.2%), Europe (4.5%), and Japan (1.2%), but decreased in Asia Pacific/All Other (-13.9%) and China (-21.2%). Month-to-month sales were down across all regions: Europe (-1.0%), Japan (-1.2%), the Americas (-1.4%), Asia Pacific/All Other (-3.0%), and China (-5.3%).
For comprehensive monthly semiconductor sales data and detailed WSTS forecasts, consider purchasing the WSTS Subscription Package.