5G will greatly increase the global demand for filters
For the electronic components industry, 5G will be a very important era. Major manufacturers are actively expanding their product lines to seize the huge business opportunities that 5G will bring. In electronic components, filters will play a very important role in the 5G era.
Simply put, the filter is to filter out a specific frequency, or a frequency other than a specific frequency, to obtain a signal of a specific frequency, or to eliminate the signal left after a specific frequency.
According to the current mainstream technology, the filters are classified into SAW and BAW. SAW filters are mainly used in television, mobile phones, GPS positioning, satellite communications and other industries. However, because the SAW filter has its shortcomings as a radio frequency component, on the one hand, the high frequency selection performance is poor, and the second is affected by temperature, so the filter selected in the mobile phone field has gradually tended to be BAW.
In the 5G era, the number of base station antenna channels will increase significantly, from the existing 4G 4, 8 channels to 16, 32, 64, and 128 channels. Since each channel requires a complete set of RF components to receive and transmit the upstream and downstream signals, and the corresponding filter selects and processes the signal frequency, the demand for the filter will increase significantly.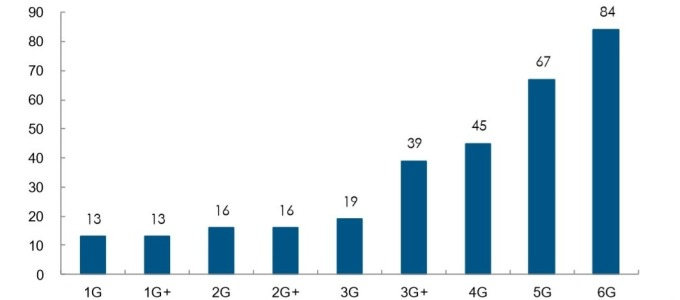 Source: Skyworks: The demand for filters increases as the RF band increases
According to IDC, 2019 is the first year of commercialization of 5G mobile phones. It is estimated that global 5G mobile phone shipments will reach 6.7 million, with a penetration rate of 0.5%. It is expected that penetration will reach 26% by 2023.
In terms of production value, according to Yole's estimate, the global RF component market will increase from US$15 billion in 2017 to US$35 billion in 2023, with the filter component increasing from US$8 billion to US$22.5 billion.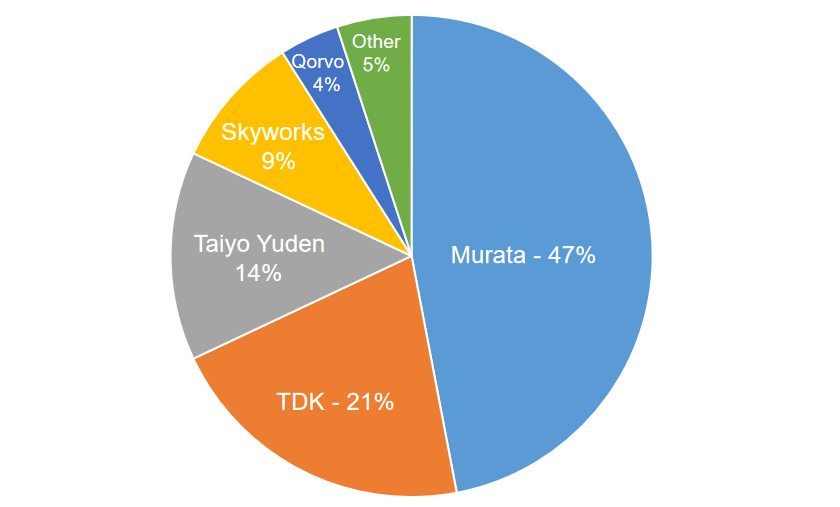 From the perspective of global supply chain, the global filter industry has shown a monopoly after several integrations. Among them, Qorvo, Skyworks, Murata, TDK, and Taiyo Yuden account for the majority of market share. In addition, in recent years, more and more manufacturers from mainland China have joined the filter industry. Although it is still difficult to compete with international giants, there are still their own markets for low-end and mid-range communication products. Perhaps, 5G will Change the global landscape of the filter.