NXP thanked a Chinese security company
Recently, NXP publicly thanked a Chinese company. According to reports, the company is 360 Security Research Innovation Alliance, with three research and development teams: Unicorn Team, Roc Team and Pegasus Team.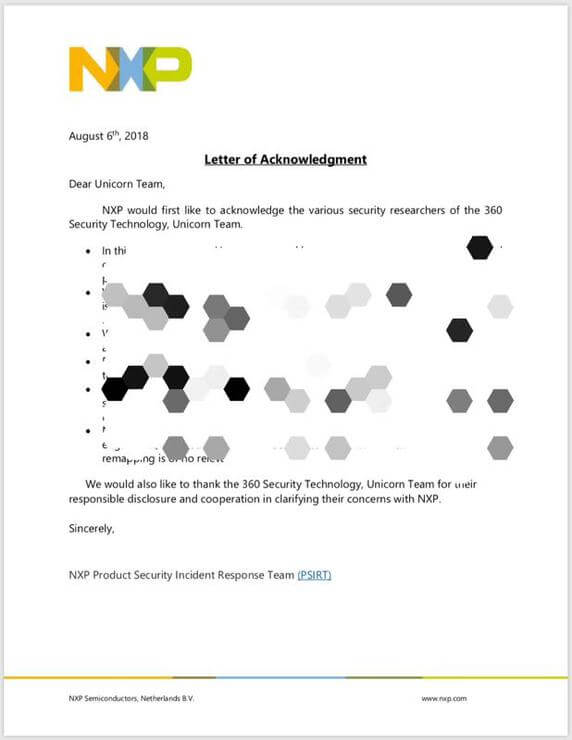 NXP expressed its gratitude to the company's Unicom Team for discovering and reporting high-risk vulnerabilities to the NXP chip. In the letter of thanks, NXP fully affirmed and thanked 360 security researchers for their vulnerability reporting and collaboration. This is the first time that Chinese security companies have won the recognition of world chip manufacturers.
It is understood that this high-risk chip vulnerability may affect hundreds of millions of embedded and IOT products: on the one hand, products may be cloned, intellectual property rights are at risk of being stolen; on the other hand, networked IOT devices may also be implanted Malicious code, and controlled by a hacker. The 360 Unicorn team has been actively assisting NXP in fixing this vulnerability. With regard to the details of the vulnerability affecting hundreds of millions of embedded and IOT products.