ROHM introduces the industry's top low noise CMOS OP Amplifier
ROHM recently introduced the industry's top low-noise CMOS operational amplifier "LMR1802G-LB", which is used in industrial equipment applications that require high-precision sensing, such as optical sensor for processing small signals, sonar and acceleration sensor used in hard disk, etc.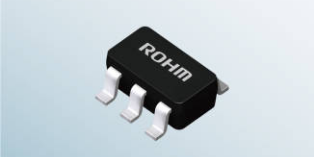 In recent years, with the popularity of IoT, in order to achieve higher performance and advanced control, including mobile devices, many sensors are installed in all applications such as automobiles and industrial equipment. The sensor is a component that converts various environmental and physical changes into signals. At the same time, under the general trend of energy saving (power saving), the voltage of the peripheral circuit of the sensor is decreasing. On the other hand, the operational amplifier is arranged at the back end of the sensor to amplify the sensor output signal, and the sensor output is mostly a small analog signal. In order to transmit the signal with high precision, the noise requirement of the operational amplifier itself has become more and more severe.
Last year, ROHM has developed a superior anti-noise (excellent anti-external noise) operational amplifier for the in-vehicle market by leveraging the advantages of vertical integration production systems such as analog design technology and unique processes. This year, it developed the industry's top low noise OP Amps for industrial equipment and home appliances.
This LMR1802G-LB is expected to start mass production in October 2018 with a monthly production capacity of 500,000. The production facility of the previous process is ROHM Hamamatsu Co., Ltd. (Hamamatsu City, Japan), and the production facility of the later process is ROHM Integrated Systems (Thailand) Co., Ltd.
For more information about this product, please visit ROHM's website: https://www.rohm.com