TE Connectivity Launches Sliver Interconnect Solution
TE Connectivity recently introduced the Sliver interconnect solution with high performance, flexibility, and low cost, and has been adopted by the SNIA SFF TWG Technology Alliance as the specification for the SFF-TA-1002 multi-channel high-speed connector. Several industry groups including On-Board Optics (COBO), Gen-Z Alliance (Gen-Z), Open Computing Project (OCP), and Enterprise and Data Center SSD Working Group (EDSFF) have adopted Sliver internal wiring and cards Edge interconnect products are standardized connectors for their server, storage, and network designs.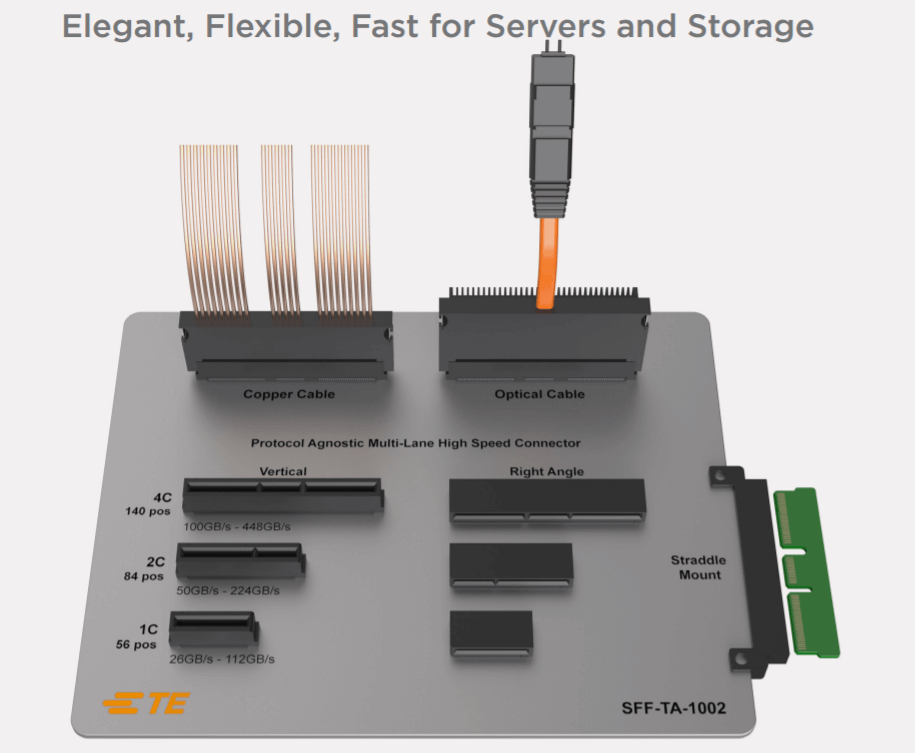 Sliver's internal cable interconnection system provides a solution to the challenge of increasing data rates. It is flexible and reliable and provides the best signal integrity while also saving space and reducing design costs. The Sliver product's terminal spacing is only 0.6 mm, making it slim and plugs deeper into the junction box. In addition to the card edge plug structure, a highly reliable metal housing design is provided for the connector cage housing to help withstand cable pull, while the active latch further enhances connection security. This new connection technology eliminates the need for retimers and lower-loss but more expensive PCB materials, and uses TE high-speed cables to achieve speeds up to 25 Gbps, simplifying designs and helping reduce overall costs.
In addition, the features are up to 112G PAM-4 (56G NRZ), PCIe Gen3/4 (8G & 16G), SAS-3/4 (6G, 12G and 24G), Ethernet protocol (10G & 25G per channel), All current protocol performance requirements of InfiniBand (28G) are expected to meet the performance requirements of IEEE & OIF 56 Gbps, PCIE Gen5 and SAS-5. Specifications options include right-hand and vertical-size 1C (x4), 2C (x8) and 4C (x16). All module cards can be mated with each other.